Rand Paul Introduces Bill to Kill President Obama's Immigration Order
Overturning the president's executive order on immigration has become a top priority for Congressional conservatives.
by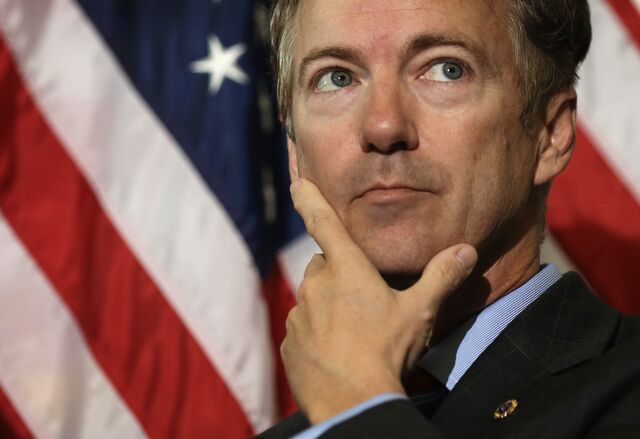 This means war, again. Senator Rand Paul has introduced a bill that would attempt to overturn President Obama's executive order on immigration. 
"I believe that the Constitution is clear that the legislative power resides in Congress. The President is not a king and he does not have the power to enact laws then execute his own laws. Our Constitution is being violated by this executive order and other actions by the Obama Administration to govern by executive fiat," Sen. Paul said in a statement posted to his website. 
Titled the "Preventing Executive Overreach on Immigration Act," Paul's bill points out that Obama himself told critics "at least 22 times" that he didn't have the authority to rewrite immigration policy. It also deems the executive order delaying deportation proceedings on approximately four million undocumented workers as "without any constitutional or statutory basis."
Paul filed introduced the bill one day before the Senate brushed off a challenge by Texas Senator Ted Cruz, who sought to thwart Obama's immigration order by using a partial government shutdown. 
"Both Democrats and Republicans will have the opportunity to show America whether they stand with a president who is defying the will of the voters or with the millions of Americans who want a safe and legal immigration system," Cruz said in a speech on the Senate floor Saturday.
In the House of Representatives, a companion bill sponsored by Florida Representative Ted Yoho to block the immigration order passed by a vote of 219-197. Of course, should either bill be passed in both chambers of Congress, they would land on the presidents desk, and be swiftly vetoed. 
Before it's here, it's on the Bloomberg Terminal.
LEARN MORE