The Reindeer Farmer Who May Have Saved Christmas for Congress
The key Republican vote came from one of its least reliable members.
by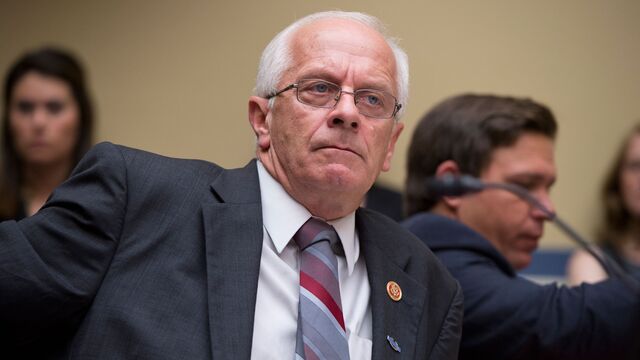 Kerry Bentivolio did not expect to bail out the House Republicans. The Michigan congressman, whose single term will end this month, arrived for the vote on the "Cromnibus" rule and punched in a "no."
"I voted no originally because it was a protest vote, and I don't support amnesty," Bentivolio said. "I don't care if you fund it for one day or thirty days. Thirty days is all the president needs to bring in a lot of illegals."
So Bentivolio waited, and it quickly became clear that his party might need him. "It was 170 to 170, and I said you guys will still get it, but if you need my vote, I'm there," he recalled. "[Majority Whip] Steve Scalise was asking me, and so was [Indiana Representative Marlin] Stutzman. He was another one who changed his vote, but half of the conservatives were ayes."
Bentivolio kept waiting. Around him, Democrats were shouting for the vote to be closed, for the rule to fail.
"When I saw it was 212-212, I said: Well, that puts Nancy Pelosi in charge, making demands for the government to avoid a shutdown!" he said. "I didn't want that, so I walked up and I changed my vote. I help set the Republican conservatives up to negotiate a better bill."
Reporters watching the vote quickly realized the meaning of this. Before he got to Congress, as a fluke winner of a Republican primary that the incumbent bungled his way out of with forged ballot petition signatures, Bentivolio was a decorated war veteran who owned six reindeer. He impersonated Santa Claus, and launched a burgeoning side gig in all things Yule. ("We were going to experiment to make reidneer-milk cheese," he told reporter Betsy Woodruff in 20012.) Kerry Bentivolio, the Santa guy, had saved Christmas.
The humor was not lost on Bentivolio. "Tomorrow I pack my sleigh and I go back home," he said. Then he turned to a sour subject, the fact that Republican establishment groups had driven him out of office and replaced him with Dave Trott, a wealthy guy who represented banks as they foreclosed on homes.
"The people had a part-time Santa impersonator," said Bentivolio, "and then they got a Wall Street foreclosure king. Well, I'm still a reindeer farmer. I still impersonate Santa. Although I guess I haven't for five years."
Bentivolio was considering a return to all that, as soon as he could escape Washington. He didn't really have a problem with the Dodd-Frank tweak that Democrats were citing as a reason to sink the bill. "I wish we could get rid of the whole thing," he said. And he was aware that the final vote on the CR was still uncertain. "Now there's a rumor that it may not come to the floor."
Still, he'd been there when the party needed him. "I'm leaving just before Christmas and I gave the Republican Party a nice gift," said Bentivolio. "Am I leaving as a Santa Claus? Sure. That's cool. Merry Christmas to all, and to all a good night."
Before it's here, it's on the Bloomberg Terminal.
LEARN MORE