The Left-Right Anti-Cromnibus Convergence
Conservatives and lefties unite to lose the Cromnibus vote.
by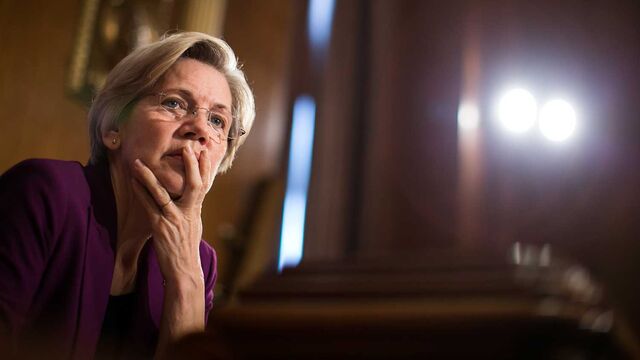 It said something, surely, that six TV cameras crowded into the Senate's media gallery to watch Massachusetts Senator Elizabeth Warren and California Representative Maxine Waters attack the "Cromnibus." The Senate had not previously been seen as a hurdle for whatever came out of the House. That was before Warren took the Senate floor to attack the insertion of language that undid part of the Dodd-Frank financial reform, and the Democrats' campaign committee pushed out her statements in fundraising emails. Warren, who'd just spent her umpteenth news cycle rejecting entreaties to run for president, lit into Republicans for trying to sneak through a "big bank" giveaway.
"If Republicans want to have a fight about Dodd-Frank, then stop up and have a fight about Dodd-Frank," said Warren. "We want to have that debate? I'm ready to have that debate."
When reporters pushed her to say whether the Cromnibus was a compromise or not, Warren rejected the premise. "I haven't had anyone contact me and say, what I really want is for Congress to change the law so big banks can get a little more profitable," she said. "This isn't about compromise. It's about reckless behavior."
Funny enough, that's what Republicans are saying. In a new editorial, National Review has spoken up for the Republicans who wanted the president's immigration order to be defunded in the end-of-year spending bill.
Republicans should neither acquiesce to President Obama's unprecedented executive power grab nor give up control over the budget for well into the 114th Congress.

Rather than this barnacled bill, Republicans should have offered Senator Harry Reid a short-term funding proposal for all of government besides the federal immigration bureaucracy, and a separate bill to fund the federal immigration bureaucracy that prevents it from implementing the president's amnesty.
That's the rationale that Heritage Action has used to key-vote the Cromnibus (though the group is also fretting that "$575 million is authorized for International Family Planning/Population Control Activities"). Same with the Club for Growth. Republican leaders no longer take those groups seriously, and assume they'd key-vote a leaf if it blew into their offices, but the Warren argument is compelling even to some conservatives. "What a sad spectacle this is," wrote RedState's Leon Wolf, "that the principled left and the principled right are joined together against the middle who are hoping to reap the benefits of Wall Street's campaign donation trough."
Is this surprising? It shouldn't be. Before Warren entered political life, when she was a financial author and academic, plenty of conservatives agreed with her criticisms of the banking sector and the debt industry. She usually lost, as she will probably lose this time. Democrats, despite asking donors to support their anti-Cromnibus efforts, are not actually whipping to kill the bill. But she's well aware that conservatives think that her causes, from the bank reforms to the Consumer Financial Protection Bureau, are seen as easy targets by the incoming GOP majority. They are less easy to kill if ideological conservatives see them as Chamber of Commerce/bank targets. 
CORRECTION: A previous version of this story misidentified the Consumer Financial Protection Bureau.
(Corrects name of Consumer Financial Protection Bureau.)
Before it's here, it's on the Bloomberg Terminal.
LEARN MORE