Gun Support at High as Senate Prepares to Vote for Pro-Control Surgeon General
More than half of Americans say gun ownership is more important than gun control.
by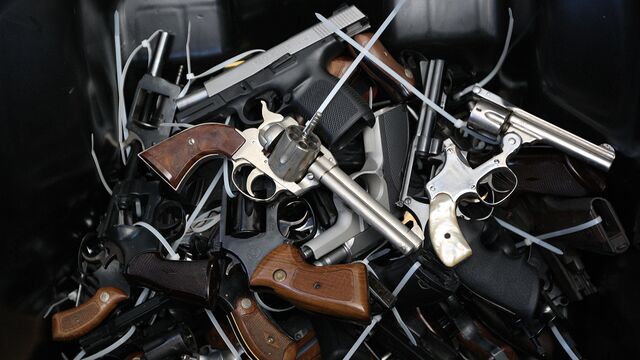 The Senate appears to be nearing a vote on President Barack Obama's nominee for surgeon general, Vivek Murthy, just as a new Pew Research Center poll shows headwinds on an issue that has tripped up Murthy with conservatives: gun control.
For the first time since 1993, most Americans (52 percent) say it's more important to protect gun rights than control gun ownership (46 percent), according to Pew. The poll results—and the confirmation battle—come around the two-year anniversary of the Newtown, Conn., elementary-school shooting.
The National Rifle Association has targeted Murthy for what it calls his "record of political activism in support of radical gun control measures." He has spoken out for gun safety laws and treating gun safety as a public-health issue because of guns' prevalence in suicide cases.
According to the New York Times, the NRA opposition helped force the White House to change its floor vote strategy in March after some Senate Democrats signaled they'd vote against him.
The party ended up losing control of the Senate in the midterm elections and will turn over control of the chamber to Republicans in January. Senate Majority Whip Dick Durbin said on Monday that Murthy could be confirmed before adjournment, according to our colleagues at Bloomberg BNA. Murthy's nomination is likely to at least get a vote by then, Politico reported, citing a senior Senate Democratic aide.
Meanwhile, Murthy's supporters have launched StandWithVivek.com (along with the hashtag #TopDocNow), and the Ebola crisis reminded the public of the Obama administration's reliance on so-called czars. "There's an appointed position in the federal government for the nation's top doctor and health communicator-in-chief," the left-leaning Center for American Progress Action Fund wrote in a statement supporting Murthy this week. "That position, which has been vacant since July 2013, is the Surgeon General."
Before it's here, it's on the Bloomberg Terminal.
LEARN MORE