Poll: Christie Would Lose Badly to Clinton in New Jersey
Half of New Jersey's voters don't want to see Christie run for president.
by and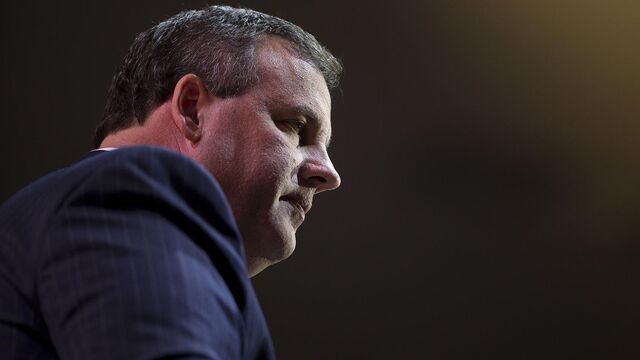 A Jersey Guy in the White House? Fuggetaboutit. New Jersey voters say that America isn't ready for one of their own as the commander-in-chief, and would pick Hillary Clinton over their state's governor, Chris Christie, by a margin of 11 points, according to a Quinnipiac University Poll released Thursday. 
A slim majority in the survey say Christie wouldn't make a good president, while half of the state's voters don't think the U.S. is ready for a "Jersey Guy" in the White House. New York neighbor Clinton would, for now, beat all of the prospective Republican 2016 candidates in the state.
Fifty-three percent of the state's voters said Christie wouldn't make a good White House occupant, while 40 percent say he could do the job. Even among Republicans, a fifth hold the view that he isn't presidential material.
The trepidation over electing Christie president might have something to do with an open question about his potential candidacy: Whether his brash style would be accepted in places like Iowa and New Hampshire, where politics tends to be more genteel. Christie made national news in October when he told a constituent who was critical of New Jersey's response to mega-storm Sandy to "sit down and shut up."
By a margin of 50 percent to 44 percent, the state's voters say they wouldn't like to see Christie run for president. If he does, 62 percent say he should resign as governor.
"If Christie does run—and his New Jersey neighbors say he shouldn't—he should quit his day job," Maurice Carroll, assistant director of the poll, said in a statement.
In late January, Christie is scheduled to return to Iowa, where the nomination voting will start in early 2016. The moderate Republican will speak at an event that has so far attracted RSVPs from only the most conservative of prospective GOP presidential candidates, as well as Sarah Palin and Donald Trump.
Electing a president from New Jersey wouldn't be unprecedented, although it's rare. Grover Cleveland is the only New Jersey native to become president, while Woodrow Wilson served as the state's governor and president of Princeton University before occupying the White House, according to the state's website.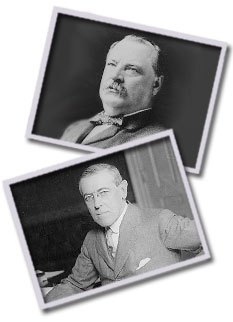 On the question of whether Americans are ready for a Jersey president, 49 percent of the state's voters say no and 43 percent say yes. Men are nearly evenly divided, while women are more doubtful, 51 percent to 41 percent. Younger voters think the nation could be open to the idea, while those 35 and older disagree.
"The last Jersey guy who got elected president did not carry the state in his 1916 reelection," Carroll said in a reference to Wilson. "This poll shows we haven't changed in the last century."
If Christie and Clinton run, she would beat him at this point 50 percent to 39 percent. In New Jersey, she would also easily beat former Florida Governor Jeb Bush, Senator Rand Paul of Kentucky and 2012 Republican nominee Mitt Romney.
Clinton is the only candidate listed who gets a positive favorability rating, 58—35 percent. The Republicans all have negative scores in New Jersey.
"She beats all the probable Republican candidates, including the governor," Carroll said. "He does better than the other Republicans but he still loses his home state."
New Jersey voters give President Barack Obama a negative job approval rating in the survey, with 46 percent approving and 50 percent disapproving. That's slightly better than the same poll found in August.
Hamden, Connecticut-based Quinnipiac interviewed 1,340 registered voters for the survey, which had a margin of error of plus or minus 2.7 percentage points.
Before it's here, it's on the Bloomberg Terminal.
LEARN MORE