Is Uber Losing the World War?
Uber's relentless march across the globe has hit some roadblocks this week.
by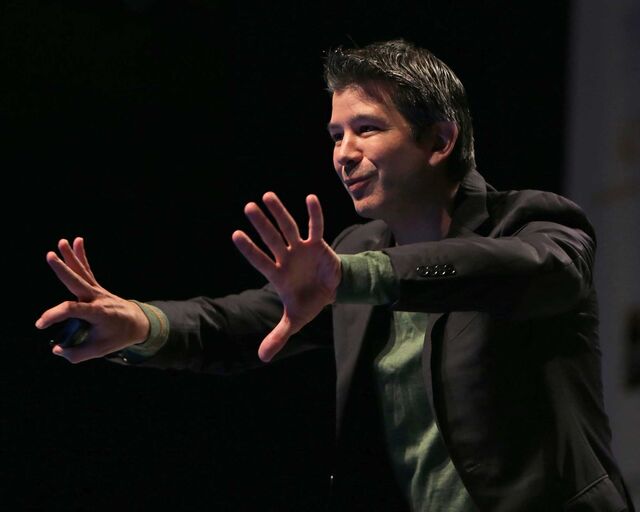 Last week, Uber added a billion dollars to its mighty war chest—$1.2 billion, to be precise. Investors put the value of the company at $40 billion. IPO-watchers are humming and dinging like Salvation Army bell-ringers outside department stores. 
The firm has not always scored points in the PR department—Uber's CEO, Travis Kalanick, rarely seems fussed about depictions as a baller dude—but no matter, the company's rise has been astonishing. Only five years old, it operates in more than 250 cities around the world, in 51 countries. It is unusual, and unusually savvy. As Vivek Wadhwa, a fellow at both Stanford and Singularity Universities put it in The Washington Post, "What Uber is building is not a tangible asset such as a steel mill, railroad, or oil pipeline, but their digital equivalent. It is creating an economy of scale that can connect people to transportation networks via smartphones—a new form of "frictionless transactions." 
Uber is native to the United States, and members of Congress use it in abundance. It has even become a talking point: in August, the Republican National Committee circulated a petition for Uber, in the name of free-market innovation. But its transaction across the globe in the past week have hardly been frictionless. Uber's prowess hinges on its convenience—but it won't be convenient if government don't allow its drivers to drive. Uber Senior VP of policy and strategy David Plouffe, who, as Barack Obama's chief strategist, warned worried Democrats about "bedwetting," may be giving similar advice to his new colleagues.  
India
On Friday, a 26-year-old woman ordered an Uber cab to take her to a restaurant. Instead, she says, the driver brought her to a deserted area and raped her. The driver was arrested on Sunday, and, in response the incident, on Monday the Delhi Transportation Department "banned all activities relating to providing any transport service by the www.Uber.com with immediate effect."
The Netherlands
On Monday, according to TechCrunch, a Dutch court barred the company's UberPop (as in 'pop-up') service because the drivers do not have proper licensing.
Thailand
On Tuesday, Bangkok's Department of Land Transport ordered Uber to cease operations "immediately," in the words of the director-general. The Department said, according to Al Jazeera, that "drivers picking up fare-paying passengers via Uber's app were neither registered nor insured to drive commercial vehicles, and that Uber's credit-card payment system did not comply with regulations."
Al Jazeera further reported that Uber cancelled talks with Vietnam's transport ministry this week—talks planned after a deputy transport minister called its goings-ons illegal. Drivers operating through Uber are also breaking the law in Indonesia, too, although an adviser to the Jakarta Transportation Agency called the law ill-enforced.
Spain
Also Tuesday, according to the BBC, a judge ordered Uber to immediately stop operating in the country. Following a complaint by the Madrid Taxi Assocation, the judge deemed Uber drivers under-authorizied to drive their cars, and said the service was "unfair competition."
USA
And on the West Coast, Bloomberg's Karren Gullo reported today that the Uber driver whose car fatally struck a six-year-old girl crossing the street in San Francisco last New Year's was charged with misdemeanor vehicular manslaughter. This came one day after Portland, Oregon, cited licensing violations in a suit against the company.
Before it's here, it's on the Bloomberg Terminal.
LEARN MORE