Sheldon Adelson Eyes Starting His Own Political Organization
After pouring $100 million into the 2012 election, the Republican donor is considering his options as to how best to influence American politics.
Annie Linskey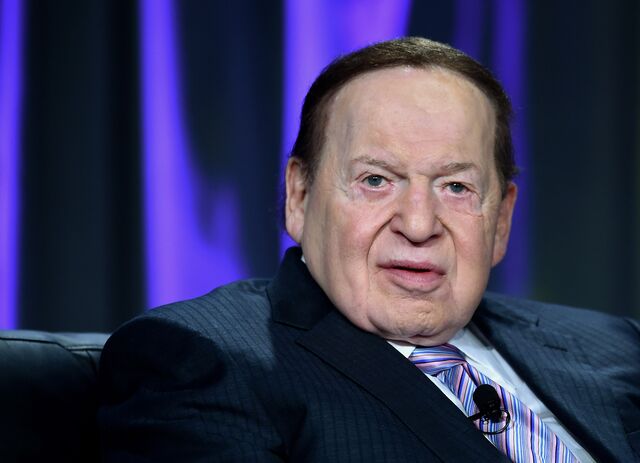 Two years ago Sheldon and Miriam Adelson invested/wasted nearly $100 million backing a slew of Republican candidates who didn't win. This year the power couple mostly stayed out of the big money game, giving a comparatively paltry $10 million to Karl Rove's super-political action committee Crossroads late in the cycle. 
Now Adelson is considering cutting out the middleman and starting his own political organization, according to a report in the New York Times. "We are evaluating all options, and we may fundamentally change how we engage in the process while staying true to our principles," Andy Abboud, an Adelson adviser, told Nick Confessore of the Times. 
Such a move would mimic other billionaires like oil executives David and Charles Koch, TD Ameritrade founder Joe Ricketts or hedge fund manager Tom Steyer, all of whom are using their money and clout to build political organizations they control rather than ceding power to an established operative or party controlled organization. 
Adelson's moderate social views on issues like immigration don't align with much of the Republican party's base, but his primary political motivation involves backing supporters of Israel. He, along with other donors deeply invested in the Jewish state, have expressed concern about a potential Rand Paul candidacy because of his proposal to end foreign assistance to the country.  
Also hanging over the 2016 donor discussion is Sheldon Adelson's health, which has long been a question mark. At public events the 81-year-old has usually seen moving with the aid of an electric scooter. Two weeks ago at the Zionist Organization of America dinner he required the assistance of one of  many body guards to get to his seat. He didn't speak at the event as scheduled—instead his wife Miriam gave remarks while he stood next to her gripping a lectern for support. 
Before it's here, it's on the Bloomberg Terminal.
LEARN MORE