GOP Billionaires Plan: We'll Pick the Republican Presidential Candidate
Top Republican donors are trying to work together, and that might be a really bad idea.
by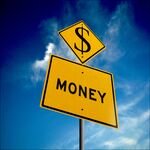 A select group of rich Republican donors has a plan. The New York Times reported Monday that "dozens" of the party's leading fundraisers and donors are quietly discussing a proposal to back one candidate in an effort to marshal their support behind a sole establishment candidate in an effort to avoid pitting billionaire backers against one another in a costly primary battle.
It's a strategy that could easily backfire. The anti-government activists who make up the party base in places like Iowa, New Hampshire, and South Carolina have a reflexive suspicion of anyone perceived as the billionaire's boy (see: Romney, Iowa, 2012). And the benefits that come with the big donors' checks may not outweigh the public relations damage. 
Former Speaker Newt Gingrich, whose long-shot candidacy was kept afloat by the largesse of Sheldon and Miriam Adelson, found the idea of a candidate selected by the .01 percent "preposterous."
"If I were Mitt Romney, Chris Christie and Jeb Bush, I would be really irritated by that article. The last thing they need to become is the pet candidate of billionaires." Gingrich said, adding, "It's a disastrously bad idea and it won't happen."
Already, social conservatives are planning events in Iowa to try and maximize their influence in the nominating contest. The Iowa Faith & Freedom Coalition announced Monday that it will hold a presidential candidate forum on April 18 at a church in suburban Des Moines. Another Des Moines event on Jan. 24, called the Iowa Freedom Summit, will draw the entire red section of the conservative crayon box:  Ted Cruz, Steve King, Mike Huckabee, Rick Santorum, Mike Lee and Sarah Palin.
Those activists—and the candidates they back—could find support among other big money donors who want to see their pet issues on the big stage of a presidential campaign. The group seeking to rally behind an establishment pick includes some of the primary funders of former Massachusetts Governor Mitt Romney's failed 2012 campaign. Some of the people only joined Romney's camp after New Jersey Governor Chris Christie declined to run in 2012. Others are Bush loyalists, who backed both former President George H.W. Bush and his son.
They're not sure where to put their loyalties. Both Romney and Christie attended a Jets game last week in the two-story box of owner Woody Johnson, a leading Romney backer in 2012. The two men spoke briefly, according to a person present, but spent most of their time rubbing elbows with potential donors.
Their fellow spectators in the box, however, have seen this political game before. In 2012, Romney spent a significant amount of time and money defeating a series of non-viable challengers who were kept afloat by, in some cases, a single billionaire. More than most, his donors understand how an unrealistic candidate can catch fire and cost establishment donors real dollars.
Still, the consolidation plan begs the question: Why tempt the Tea Party by declaring a unified billionaire front? Gingrich has an answer. "They're rich. You buy a yacht, you buy three houses, you want something else," the former Speaker of the House said. "They overvalue money because it's what they have."
The there's the problem of putting together a united front. In the new Gilded Age of unlimited giving, after all, there's always another billionaire who could go rogue and support a candidate other than the one anointed by his or her well-heeled peers. 
John  McCormick contributed to this report. 
Before it's here, it's on the Bloomberg Terminal.
LEARN MORE