Eskom Intensifies South Africa Blackouts as Grid Deteriorates
Tshepiso Mokhema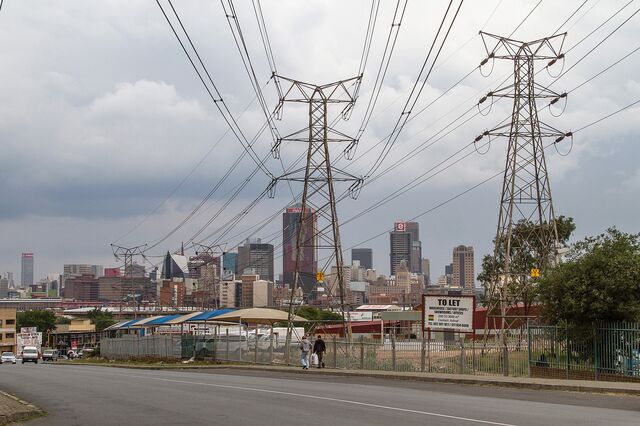 Eskom Holdings SOC Ltd. intensified managed power blackouts in South Africa today because the country's power system has deteriorated.
The power utility started cutting as many as 2,000 megawatts from 9 a.m. after earlier planning 1,000 megawatts of reductions from 8 a.m., it said on its Twitter account. Eskom deepened blackouts because the units it took out for maintenance over the weekend weren't ready to return to service.
"We would like to appeal to customers to reduce their electricity usage as much as they can, as it will ease the pressure on the system," Eskom said.
Over the past three days, Eskom carried out its most aggressive cuts in nine months to prevent a collapse of the grid after some plants ran out of water and diesel, reducing power supply by as many as 4,000 megawatts.
South African households and businesses have had to endure supply disruptions this year as delays in new plant openings strain Eskom's aging fleet of facilities that's becoming more susceptible to breakdowns. The nation's power situation will be constrained for two more years, Public Enterprises Minister Lynne Brown said on Nov. 27.
Eskom has 41,995 megawatts of installed capacity across 27 plants, with an average of 22 percent of this unavailable this year due to maintenance.
"The electricity situation is a critical national issue and not a problem that Eskom can fix on its own," Andrew Etzinger, a company spokesman, said by phone. "We do need the support of government, society and the support of business."
Eskom has told its biggest users such as units owned by ArcelorMittal and Anglo American Plc to reduce power usage by 10 percent.
Before it's here, it's on the Bloomberg Terminal.
LEARN MORE