President Obama Heads to Colbert
The Colbert's Report's final episode is Dec. 18, before the host takes over The Late Show on CBS.
by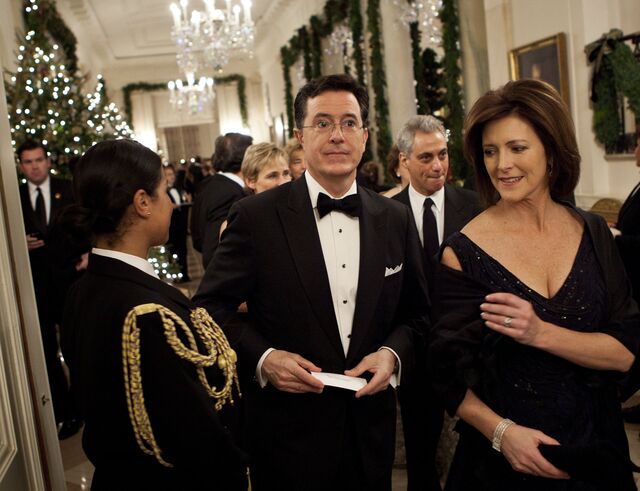 President Barack Obama will help close the curtains on "The Colbert Report" when he visits the Comedy Central show on Monday, host Stephen Colbert said on his show Thursday.
"I am so honored to be sitting down with the man who sat down with Bill O'Reilly," Colbert said.
The special episode will be called "Stephen Colbert Presents: Mr. Colbert Goes to Washington D.C. Ya Later, Legislator: Partisan is Such Sweet Sorrow: A Colbert Victory Lap, '014" and will be broadcast from George Washington University in the nation's capital.
It will be Obama's third appearance on the show. He was a guest in 2008 during his first campaign for president and again in 2009, when he ordered Colbert to shave his head.
Before it's here, it's on the Bloomberg Terminal.
LEARN MORE