Cher Lashes Out at Chris Christie on Pig Gestation Crates
The controversial crates have cropped up as a potential campaign issue.
by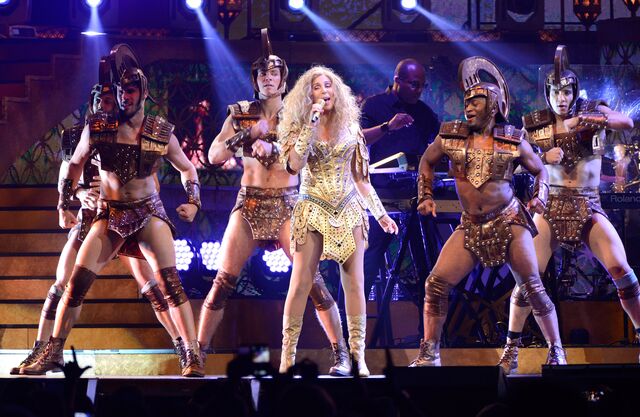 Are pigs the key to becoming president in 2016? One day after Iowa Governor Terry Branstad offered gushing praise of New Jersey Governor Chris Christie's veto of a bill that would have outlawed the use of pig gestation crates in the Garden State—further elevating Christie's credibility among pig-farming Iowans—noted Hollywood celebrity Cher declared that the move could cost Christie the presidency. 
"Iowa pig farmers, why must you torture preg. pigs?" Cher wrote on Twitter Wednesday. "U put them in crates & lock em down so they can't move! C. Christie, UR despicable bully 4get POTUS." 
On Wednesday, Branstad was asked by reporters whether he had read Cher's tweet. "Yeah, I saw that. They know a lot about pig production in Hollywood," Branstad replied, the Des Moines Register reported. 
In vetoing the New Jersey bill that would have outlawed a practice that animal rights groups like the Humane Society of the United States have sought to outlaw, Christie said, "It is a political movement masquerading as substantive policy." 
New Jersey has an estimated 300 pig farms with close to 9,000 hogs, while Iowa has more than 6,000 pig farms that handle more than 20 million animals. Moreover, close to 40,000 Iowans make their living raising pigs. 
The crates, which virtually immobilize pregnant hogs, are already banned in Florida, California, Arizona, Rhode Island, Colorado, Maine, Michigan, Ohio and Oregon, and are in the process of being phased out in Australia and New Zealand. Corporations such as McDonald's and Smithfield Foods have also pledged to stop using the crates. 
Before it's here, it's on the Bloomberg Terminal.
LEARN MORE