Where Rob Portman Stands in the Vice Presidential Race
The Ohio Republican's decision to opt out of the presidential race gives him time to consider the No. 2 job.
by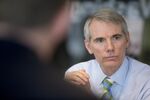 The first rule in seeking the vice presidential nomination: Deny any interest in the job. "I'm not interested," U.S. Senator Rob Portman said Tuesday in a brief interview with Bloomberg Politics. "It comes very late in the process, and it's not something that you run for. But no, I'm not interested."
Portman, an Ohio Republican, officially took himself out of the running for his party's presidential nomination on Tuesday. In making his decision, Portman said he'd rather focus on getting legislation approved in a Congress his party will control for the next two years. "It's real," Portman said of the opportunity to send legislation to President Barack Obama. "There's a chance to help not just increase jobs, but get wages up and give people more hope."
By bowing out, Portman gives himself a good 18 months until he'd really have to decide the next logical question: whether he'd want to be vice president. As he said, it's a decision that comes late in the process. Mitt Romney, who considered Portman as a possible running mate, ultimately picked U.S. Representative Paul Ryan on August 11, 2014. John McCain announced his choice of Sarah Palin on August 29, 2008, about a week after Obama selected Joe Biden. Dick Cheney, Al Gore and George H.W. Bush were all announced as vice presidential nominees in the month of July, which meant they only had to endure about four months on the campaign trail before Election Day.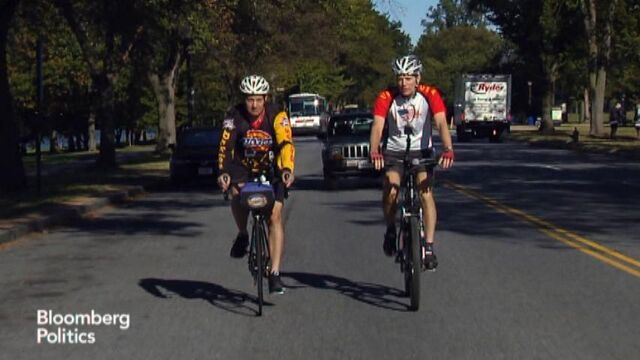 The decision from Portman, a true policy wonk who ran the legislative affairs office for the first President Bush and was budget director for the second, puts pressure on other Senate Republicans still considering a campaign. Rand Paul, Marco Rubio and Ted Cruz have all attempted to portray themselves as their party's top thinkers on sentencing reform, immigration and foreign policy. Now they'll have to explain how—unlike Portman—they could run for the White House while remaining focused on their day job. "I'm speaking for myself," Portman said when asked how decision would reflect on colleagues. He'd rather be working for Ohioans in Washington, he said, than spending time in early presidential-contest states. "I'd be in Iowa and New Hampshire rather than talking about the need to increase wages."
He declined to identify which Republican he'd like to see run for president, saying there will be a "great group of candidates." 
Ultimately, as Portman pointed out, you don't campaign to be the vice presidential nominee, you're invited to join the ticket. But you do have to accept the offer, and Portman has plenty of time before that call could come.
Before it's here, it's on the Bloomberg Terminal.
LEARN MORE