Eric Holder to Announce Plan to Limit Racial Profiling
The Attorney General announced the forthcoming guidelines on Monday at Atlanta's Ebenezer Baptist Church.
by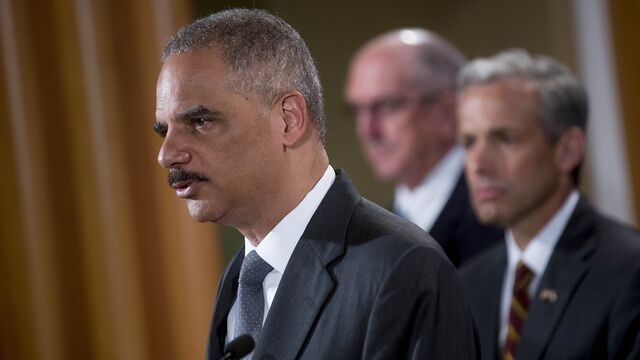 Attorney General Eric Holder announced Monday that he will soon release new guidelines to state and local law enforcement officials designed to limit racial profiling in America. In a speech delivered at Atlanta's famed Ebenezer Baptist Church, where Martin Luther King, Jr. once preached, Holder said the new guidelines would be made public "in the coming days" Reuters reported. 
"The new guidance will codify our commitment to the very highest standards of fair and effective policing," Holder said in a prepared speech given one week after a grand jury in Ferguson, Missouri decided not to charge white police officer Darren Wilson in the shooting death of black teenager Michael Brown. 
"Broadly speaking, without mutual understanding between citizens—whose rights must be respected—and law enforcement officers—who make tremendous and often-unheralded personal sacrifices every day to preserve public safety—there can be no meaningful progress," Holder said. "Our police officers cannot be seen as an occupying force disconnected from the communities they serve. Bonds that have been broken must be restored. Bonds that never existed must now be created."
Since the grand jury decision, protests have been held in cities across the country. Holder called Brown's death a "tragedy," and said that the justice system as a whole needed to "strengthened and made more fair." 
"These are the moments that remind us of the values that bind us together as a nation. These are the times—of great challenge and great consequence—that point the way forward in our ongoing pursuit of a more perfect union," Holder said. "And these are the lights that will help us beat back the encroaching darkness—and the stars that will guide us, together, out of this storm."
Before it's here, it's on the Bloomberg Terminal.
LEARN MORE