The UVA Rape Story Gets More Scrutiny
Two respected journalists begin to ask questions about a blockbuster magazine article that took over the news cycle.
by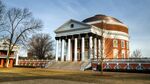 The account of a gang rape at a frat at UVA, in a Rolling Stone story published last week, is liable to change permanently the way sexual assault is handled on campus. The article, by Sabrina Rubin Erdely, tells the story of "Jackie," who went on a date to a frat party at the beginning of her freshman year. Jackie was excited when her date, "Drew," a member of the prestigious fraternity, invited her upstairs. After being ushered into a dark room, Jackie discovered that other men were lying in wait. The article details her hours-long violent gang rape, which apparently took place on shards of glass from the table she and her first assailant fell through. 
The changes have already started at UVA. Since the story's publication, the university has suspended all fraternity activities. University President Teresa Sullivan spoke to students Tuesday, saying, "Our university has been placed at the center of this crisis. We will not shrink from it. We will lead."
The journalistic flow, too, has followed a predictable cycle—from a huge wave of followup stories, to a few days of analyses on what the consequences should and would be, to the current blossoming of doubt about some of the story's particulars. Still, most observers, with the exception of a few right-wing outlets, seemed to agree that sexual assault—at UVA in particular, and at American campuses in general—is a serious problem that needs solving. 
There are the arguments that the University of Virginia should never have been in the position to adjudicate a rape to begin with. In The New Republic, for example, Judith Shulevitz details how a 1992 expansion of Title IX requires that campuses investigate sexual assaults. It is from this system, through which universities need to show that they are doing something, that things can so often go wrong for rape survivors. It gives universities all the opacity they need to keep unpleasant truths hidden and rapists protected, at least until explosive magazine features out them. 
Slate's Dahlia Lithwick wrote a similar argument, calling for violent crimes to be taken out of the hands of university administrators. 
More recently, however, Shulevitz has had her doubts about the story. On Facebook, she wrote that it was "awfully thin" and pointed readers to an article by Richard Bradley, a longtime magazine editor who worked on some of Stephen Glass's famously fabricated stories.
Then there's the fact that Jackie apparently knew two of her rapists, but they are not named, nor does Rubin Erdley contact them, which is basically a cardinal rule of journalism: If someone in your story is accused of something, you'd better do your damnedest to give them a chance to respond. There's no sign that Rubin Erdely did so. Why not? Did she not know their names? Would Jackie not tell her? Because if Rubin Erdely knew their names and didn't call them, that is horrible journalism and undermines confidence in her reporting. And if she didn't know their names—well, we're back in Patrick Witt-land again.
In the Slate XX Gabfest podcast, writer Hanna Rosin, who also worked closely with Glass, interviewed the reporter and pressed her for some more details, particularly about who the perpetrators were and why there wasn't more detail in the story about them. 
"I reached out to them in multiple ways," Erdely said. "They were kind of hard to get in touch with." 
Rubin Erdely says she was drawn to the story because it's just that hard to wrap one's head around why an institution would fail to act, "even in a situation that was so extreme and so obviously within the realm of, you know, criminal."
To be clear, Rosin never says she doesn't believe the story, but her questions clearly illustrate some of its journalistic lacunae, which left it open to question. The UVA case is a case study in the modern news cycle, where doubt follows passionate belief—and outcomes are independent of either.  
Before it's here, it's on the Bloomberg Terminal.
LEARN MORE