Hillary Clinton's Speech Demands: Lemons, Hummus, $300,000
The former Secretary of State requires a few things before she agrees to deliver a speech.
by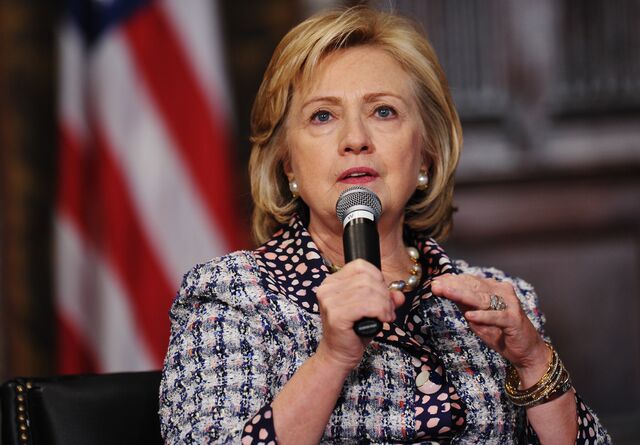 Being an "in demand" public speaker has its perks, just ask Hillary Clinton. When the University of California Los Angeles inquired about bringing the former Secretary of State to its campus last Spring to receive an award and deliver a speech, it received a list of demands from Clinton's camp, the Washington Post reported. 
After agreeing to the speaking fee—$300,000, which Clinton donated to the Bill, Hillary, and Chelsea Clinton Foundation—a list was sent via email detailing what items would also need to be included for the March 5 speaking engagement to go forward. The requests included:
Lemon wedges and room temperature water 
An onstage computer, scanner, and teleprompter
Diet ginger ale
A platter of crudité and hummus in the green room
A custom podium
A lavalier microphone
Chairs with two long rectangular pillows
Two additional pillows for back support
The Post obtained the email exchange between the university and Clinton's handlers via a Freedom of Information request. 
Before it's here, it's on the Bloomberg Terminal.
LEARN MORE