What's Next for Darren Wilson?
Now that a grand jury has decided not to charge the Ferguson police officer, he faces a difficult decision.
by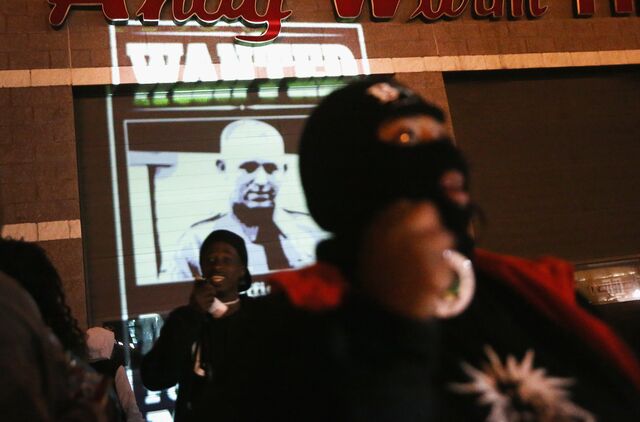 Now that a grand jury has cleared him of potential criminal charges in the shooting death of black teenager Michael Brown, Ferguson police officer Darren Wilson, like George Zimmerman before him, faces a decision as to what to do with the rest of his life.
"People have made threats against his life, he will continue to be concerned about his family's security and his own," a statement released by Wilson's lawyer Monday night said. "(Not being indicted) is a brief respite, but certainly not the end of things for him."
Newly married, the 28-year-old officer has options, though the intense scrutiny that his fateful August encounter with Brown has received will certainly limit the possibilities. 
Return to Ferguson Police 
Wilson, who has been on paid leave since the shooting, is now free to try to return to his beat in Ferguson.  As Wilson married fellow Ferguson police officer Barbara Spradling last month, there would seem to be some rationale for the couple to continue to keep working in the St. Louis suburb, but CNN and the New York Times have reported that Wilson is negotiating his departure from the department, and Ferguson Police Chief Thomas Jackson told the Washington Post that he doesn't see Wilson returning. 
Join Another Department
While Wilson could opt to move to a different town and join another police department, that move could also prove difficult. 
"It would be senseless for him to go back to Ferguson, first of all," Mark O'Mara, the attorney who represented Zimmerman in the shooting death of Florida teenager Tryavon Martin, told CNN. "And I don't even think he can go back to law enforcement, for the same reason. He is still going to carry with him this mantle that he was the cop who killed the young black kid that sparked the controversy nationwide."
Await Federal Charges
The Justice Department has launched an investigation into the Brown shooting that could result in civil rights charges against Wilson. Such charges are rare, however. The Justice Department has not brought civil rights charges against Zimmerman, who was acquitted of second-degree murder charges in Martin's killing despite an ongoing investigation in that case. 
Find a New Place to Live
Wilson lives in a home on Manda Lane in the town of Crestwood, approximately 18 miles from Ferguson, the Washington Post reported. Wilson is said to have fled the location in August, days before he was publicly identified as the officer in the case. 
Before it's here, it's on the Bloomberg Terminal.
LEARN MORE