GOP Governors To Obama: Get Your Lawyers Ready
Republican governors lead the fight against Obama's immigration action, despite the best efforts of their friends in Congress.
by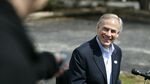 Republicans are planning a full-scale assault against President Barack Obama's executive action protecting up to 5 million illegal immigrants from deportation. But they may have to outsource much of the fight. 
Legal experts say a congressional lawsuit against Obama would face dim prospects because members of Congress would be hard-pressed to prove that they or their institution are being harmed by the president's immigration order. And the agency most responsible for implementing the order—Citizenship and Immigration Services—operates entirely on revenue generated by immigration applications, giving Congress little fiscal power over its functions. 
Those limitations likely mean that the most serious challenges to the president will come from the states—a political reality that hasn't been missed by Republican  governors. Already, officials in Indiana, Oklahoma, Texas, Arizona, and Wisconsin are considering legal action to block the president's executive action. Governors Scott Walker, of Wisconsin, Mike Pence of Indiana, and Rick Perry of Texas also are weighing a run for president, giving them an additional incentive to pick a political fight with the White House.

"We think we have standing better than any other state to be able to assert this claim against the president," said incoming Texas Governor Greg Abbott on "Fox News Sunday," arguing that the state would feel "direct consequences" from the policy.  Obama's 2012 executive order giving legal standing to immigrants who came to country illegally as children already has cost Texas millions for government services, he said, costs he expects to increase as a result of the most recent White House action. 
"This president, more than any other president, has abdicated his responsibility to uphold and enforce this Constitution," Abbott said.
All the state action doesn't mean Congress plans to sit out the fight. In the House, the House Homeland Security Committee has announced plans to call Homeland Security Secretary Jeh Johnson, who helped craft Obama's plan, to testify on Dec. 3. And Senator Jeff Sessions, of Alabama, the likely incoming chairman of the budget committee, has said he will try to use budgetary measures to halt funding for the new rules.
That idea carries some political risk: After their wins in the midterm elections, Republican leaders want to show voters they can govern—a goal at odds with Tea Party lawmakers who want to punish the president by refusing to fund the government. 
The dispute raises the risks of a government shutdown, which could hurt Republicans. Letting the states take the lead may help congressional Republicans avoid that kind of a showdown, a situation that's apparently just fine with their friends in Austin, Madison, and Indianapolis.
Before it's here, it's on the Bloomberg Terminal.
LEARN MORE