Putin on Post 2024 Presidency: 'I Don't Need It'
Russian's leader considers a fourth and, perhaps, final term.
by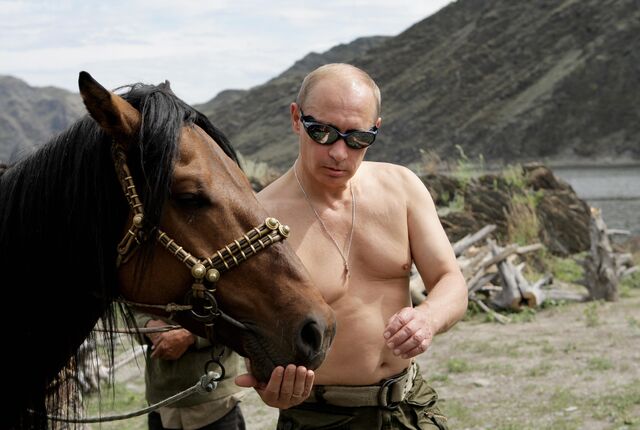 Ten more years? Vladimir Putin, the judo-chopping, horseback-riding, scuba-diving, chest-exposing leader of Russia has no desire to be president past 2024. 
In a wide-ranging interview on Sunday with a Russian news agency, Putin said that taking his presidency beyond its current 2024 term limit would be "detrimental for the country."
 "And I don't need it as well," he continued. "There are terms defined by the Russian Constitution. I believe it is important to observe requirements stipulated by the supreme law."
Putin has retained power in one form or another since he became the president of Russia in 2000. Skirting those pesky term limits, he spent four years protecting his influence and authority as prime minister, before regaining the presidency in a controversial 2012 election. 
Asked in the recent interview with Tass news agency if he was getting tired of leading the country, Putin said that wasn't the case, but declined to signal whether he would run for a fourth term in 2018. "Isn't it too early to think about it right now? We are still in the year of 2014, and you are talking of 2018. There's much time ahead and a lot can change," he said.
But he then added,  "There is no sense for me... to clutch at anything. You must understand there is no sense at all."
CORRECTION: An earlier version of this story stated that Putin had "spent eight years protecting his influence and authority as prime minister."  
Before it's here, it's on the Bloomberg Terminal.
LEARN MORE