Obama Urges Calm as Grand Jury Weighs Ferguson Case
Angela Greiling Keane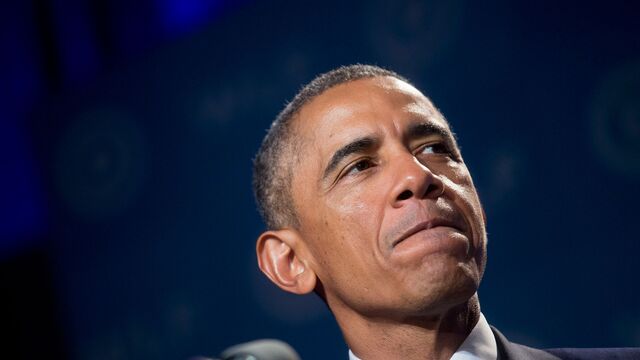 President Barack Obama called for calm as a Missouri grand jury considers whether to indict a white police officer in the shooting death of an unarmed black teenager in a St. Louis suburb.
"This is a country that allows everybody to express their views, allows them to peacefully assemble to protest actions that they think are unjust," Obama yesterday told ABC's "This Week," which released an excerpt of the interview that airs tomorrow. "But using any event as an excuse for violence is contrary to rule of law and contrary to who we are."
Police in Ferguson, where the Aug. 9 shooting occurred, and elsewhere are preparing for unrest once the decision is announced in a case that caused a national debate over race relations. Demonstrations are planned in more than 90 cities in 34 states. In Missouri, Governor Jay Nixon has mobilized National Guard troops to quell protesters if he deems it necessary.
After the killing of 18-year-old Michael Brown in Ferguson and the sometimes violent protests that followed, Obama called for calm and a full investigation.
The grand jury has been reviewing evidence in the case in secret since Aug. 20.
Before it's here, it's on the Bloomberg Terminal.
LEARN MORE