Papers Reacted (And Didn't React) to Obama's Immigration Act
The president's plan received varying amounts of play in immigrant-heavy states.
by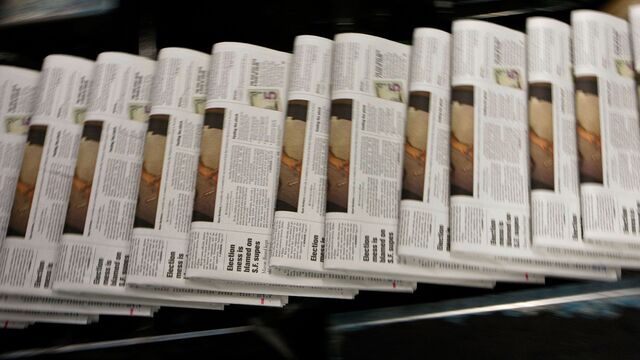 Coverage of President Barack Obama's executive action on immigration varied across the country, even among states with large immigrant populations. 
A few of Friday's papers skipped the story entirely on their front pages, according to the Newseum, including New York's Daily News, the Las Vegas Sun and several Florida papers. A shooting at Florida State University preempted the immigration story in the state, though several front pages ran less-prominent stories on the president's announcement. 
The Denver Post, on the other hand, gave it extensive space.
Here's a look at how some papers handled their front pages. 
New York
Shocking no one, the New York Post went the tongue-in-cheek route, running an illustration coupled with a pun. 
The Daily News opted to feature the ongoing rape allegations against Bill Cosby. 
Both the New York Times and the Wall Street Journal ran lead stories about the speech with photos of the president speaking.  
Florida
In Florida, the shooting at Florida State University took priority on most front pages. At the Miami Herald, the speech was the lead headline, but the shooting aftermath was the lead photograph. 
Texas
Several Texas papers, including the Houston Chronicle and the San Antonio Express News opted to show people reacting to the news. 
Nevada
Though the president went to Nevada on Friday, the Las Vegas Sun skipped the story entirely on the front page, instead featuring the University of Nevada at Las Vegas volleyball team. There was a small story about the president below the fold. The headline? "Obama's legacy fading fast."
California
Los Angeles's English and Spanish dailies led with the story. 
Arizona
Immigration was the lead story in the Arizona Republic, taking up the entire space above the fold. The Arizona Daily Sun, out of Flagstaff, had it as the lead story, but without significant art. 
Before it's here, it's on the Bloomberg Terminal.
LEARN MORE