Clinton Shakes the Money Tree for Landrieu
Democrats haven't been much help to the embattled senator this week.
by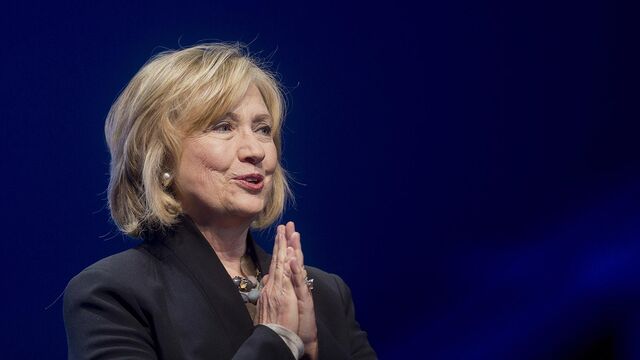 Democrats seem to have abandoned Louisiana Senator Mary Landrieu in recent days. Fellow senators failed to rally for her Hail Mary Keystone pipeline legislation, and the national party groups have pulled advertising in her upcoming re-election.
But Landrieu still has at least one ally left, and here comes Hillary.
Clinton will headline a cocktail party for Landrieu on Dec. 1 at a private home in New York City. Landrieu is looking for cash ahead of her Dec. 6 runoff. She's trailing Republican Bill Cassidy by double digits in some recent polls.
Landrieu was an early backer of President Barack Obama in the 2008 Democratic primary contest. This year, she chose a different friend. It was Hillary Clinton, not the president, who tried to shore up Landrieu's centrist credentials during a campaign event three days before the Nov. 4 election.  Because neither Landrieu nor Cassidy won more than 50 percent of the vote in the multi-candidate race, they were forced into the runoff election. 
This article has been updated to reflect the date of the fundraiser.
Before it's here, it's on the Bloomberg Terminal.
LEARN MORE