Rattled Republican Governors Try to Get their Groove Back
President Obama's forthcoming immigration orders have dampened the mood at the Republican Governor's Association conference.
by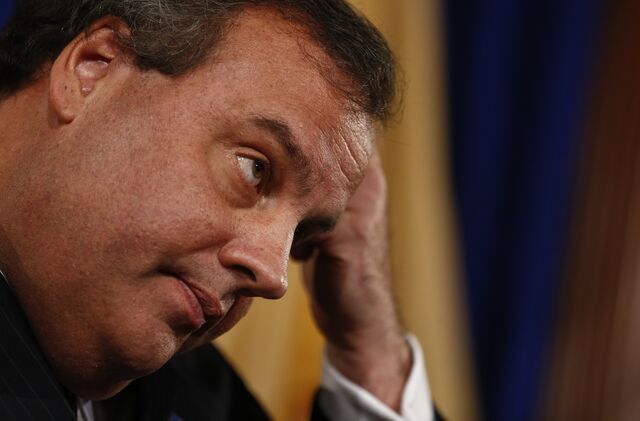 Talk about raining on a parade. Republican governors did their best to regain control of the narrative at their annual meeting in Boca Raton, Fla., on Thursday, one day after the subject of President Obama's executive orders on immigration overshadowed what was supposed to be a midterm election victory lap.
The meeting should have been an ideal setting for Republican Governors Association Chairman Chris Christie, the governor of New Jersey and a potential 2016 presidential candidate, to tout GOP successes this year. After all, Christie had helped expand the number of states with Republican governors from 22 five years ago to 31 after the newly elected leaders are sworn in. 
At a session on Thursday morning Christie did his best to refocus attention on the RGA's accomplishment.  
"The national media has a lot of fun saying that the Republican Party is a regional party,"  Christie said as he displayed a color-coded map of the country showing which states now have Democratic and Republican governors. "The Democratic Party has become a regional party," he said. "They're the party of the North East and the Pacific Coast and that's it."
It was exactly the type of gloating that has been buried—like cars by snow on a Buffalo, New York, street—at the conference over the past two days. In public sessions and press conferences at the RGA meeting, which is scheduled to end Thursday, discussion has been dominated by President Obama's forthcoming announcement of new protections for up to five million undocumented immigrants.
And not long after Christie rhetorical bow, some of his clearly frustrated colleagues lapsed back to talking about the immigration orders during a news conference.
"I think the President of the United States has purposely brought this issue up at this time," said Governor Scott Walker of Wisconsin, another possible 2016 hopeful, noting that immigration was not a major campaign issue in many governor races.
"I think he's purposely trying to distract the media and the majority of the American people from the issues that people elected us to focus in on," he said, adding, "The fact that yesterday and here today we've spent huge chunks of our time talking about an issue that, while it's important, don't get me wrong, it certainly wasn't on the list of things I heard from voters in my state."
Louisiana Governor Bobby Jindal, who is also considering a White House run, also vented. 
"He just lost a big election," Jindal said, calling Obama's impending immigration action a political move. "He certainly doesn't want to talk about his track record in terms of economic growth. He doesn't want to talk about his track record in terms of health care or education or energy. I think this is a cynical attempt to change the topic."
The other news of the day—that the RGA had elected Tennessee Governor Bill Haslam to succeed Christie, who will, as a result, have more time to focus on a potential 2016 presidential bid—was just similarly lost in the immigration shuffle. 
Before it's here, it's on the Bloomberg Terminal.
LEARN MORE