Obamacare Dental-Plan Error Has Republicans Seeking Details
Alex Wayne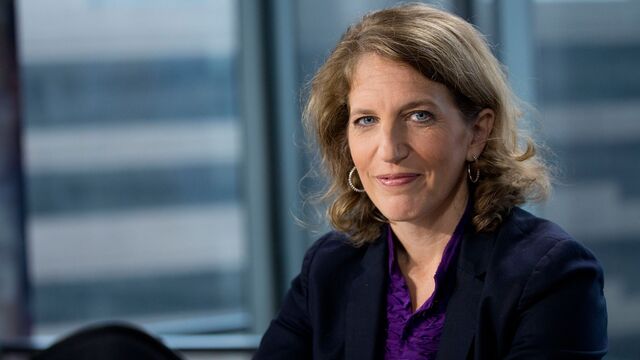 The U.S. health secretary, Sylvia Mathews Burwell, said her agency made a mistake when it added dental-plan customers to recent figures on Obamacare enrollment.
Republicans said she owes them an explanation.
The disclosure by Burwell's department that it accidentally added almost 400,000 people in dental plans to enrollment figures under the Patient Protection and Affordable Care Act provided a new opening for critics. Representative Darrell Issa, a California Republican and chairman of the House committee that revealed the commingling of dental and health enrollment, said Burwell needs to clarify how the error happened.
Her agency "must provide a clear and detailed account of who knew about this decision and when they knew it," Issa said. He announced today that he'll hold a hearing on the incident on Dec. 9.
The administrator of the Centers for Medicare and Medicaid Services, Marilyn Tavenner, told Issa in a Nov. 20 letter that "a mistake was made in calculating the number of individuals with effectuated marketplace enrollments" under the health-care law. About 393,000 individuals with both health and dental coverage were "inadvertently counted twice," she said.
Adding dental plans to health-plan enrollment brought the total to 7.3 million as of Aug. 15 and 7.1 million two months later, Kevin Griffis, a spokesman for Burwell's department, said yesterday in an e-mail. The two figures had previously been reported separately.
Social Media
Without dental, enrollment would have been about 6.9 million in August and about 6.7 million in October, Tavenner said in her letter. The inclusion of the dental plans helped the total enrollment figure surpass the threshold of 7 million -- the original projection for 2014 by the Congressional Budget Office. That number had been adopted by the government as a goal before sign-ups began in October 2013.
In social-media messages yesterday, Burwell didn't provide details on how the error happened.
"While we understand some will be skeptical, our clarity that this is a mistake and the fact that we have quickly corrected the numbers should give people confidence," Burwell told MSNBC host Chris Hayes in a Facebook chat.
Later in the same chat, echoing a post on her Twitter account, she called the mistake "unacceptable" and said she is "communicating this clearly throughout the department."
"We will be putting in place measures to ensure that this kind of mistake does not occur again after we understand why it happened," she told Hayes.
'Creative Accounting'
Tavenner said that the error happened because parts of the federal enrollment system for Affordable Care Act coverage remain under construction. Once an "automated system" is built to collect data from insurers on their paid or "effectuated" enrollment, "the Centers for Medicare and Medicaid Services will be able to more easily report the number who has paid their premiums," Tavenner wrote.
Republican Senator Orrin Hatch of Utah, who next year is expected to chair the Finance Committee -- which supervises Burwell's department -- called the government's handling of enrollment numbers "creative accounting."
"Despite claims by this White House that the health law and its execution have been transparent, the facts continue to tell a different story," he said. "The American people deserve better."
'Attack Point'
Administration allies, while dismayed, said the error shouldn't overshadow the law's success at expanding insurance coverage.
"Dear HHS: Your numbers are perfectly fine, so stop jerking me around," Charles Gaba, a blogger in Bloomfield Hills, Michigan, titled a post after the data were released. Gaba supports the Affordable Care Act and has accurately estimated enrollment under the law known as Obamacare.
"You've taken data you should be proud of and turned it into yet another attack point for the GOP, right when the ACA is still on shaky ground," Gaba said in his blog post, addressing the health department.
Ron Pollack, the executive director of Families USA and a supporter of the law, agreed the health department's revisions of the enrollment numbers "may affect how the public may view things."
"I'm sure it has some impact," he said in a phone interview.
In the long run, point-in-time enrollment figures provide little information and shouldn't be used to judge the Affordable Care Act's success, he said. He instead watches the proportion of Americans without insurance, which has fallen about 4 percentage points this year to 13.4 percent, according to Gallup Inc.
"The data I think is most significant is what is happening with respect to the uninsured," he said. Whether 7.1 million or 6.7 million, monthly data on enrollment in private plans under the law "doesn't tell you a whole lot," he said.
Before it's here, it's on the Bloomberg Terminal.
LEARN MORE