New York Seeks $100 Million for Democratic Convention Bid
William Selway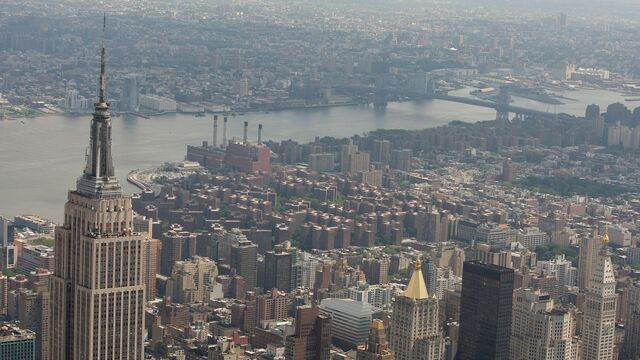 New York Mayor Bill de Blasio said the city has raised a tenth of the $100 million it's seeking to host the Democratic Party's 2016 presidential convention.
De Blasio said in an interview at an event hosted by Politico in Washington that he's optimistic about the city's prospects, given that New York has shown that it can host a successful presidential convention. The 1992 Democratic conclave was held in the nation's most populous city, and Republicans came in 2004.
The mayor's office said today that the city has received $10 million of commitments from dozens of supporters, including Goldman Sachs Group Inc. Chief Executive Officer Lloyd Blankfein, JPMorgan Chase & Co. CEO Jamie Dimon and MetLife Inc. CEO Steven Kandarian.
"We have a very good chance," said de Blasio, a 53-year-old Democrat. "I don't think a lot of people doubt the willingness and the ability of New York City to put together the resources needed for a convention."
The convention could provide an economic boost to the winning city. Other communities competing for it include Columbus, Ohio, and Philadelphia, both of which are in key presidential swing states.
Before it's here, it's on the Bloomberg Terminal.
LEARN MORE