Let the 2016 Republican Primary Begin
It's all very friendly, for now, but no one is making promises that it won't get messy later.
by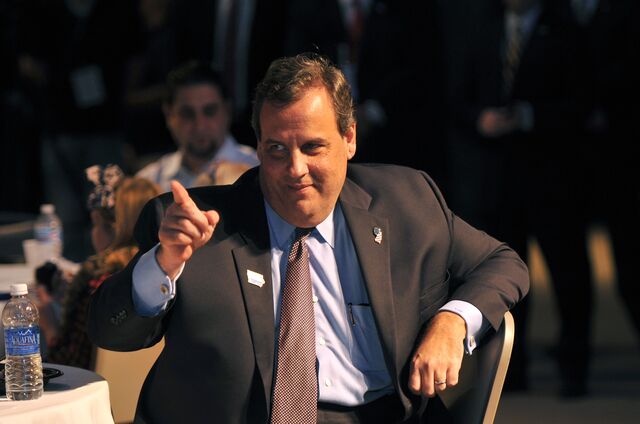 It's almost impossible to walk the halls of the Florida seaside resort where the Republican Governors Association is holding its annual conference and not bump into a prospective 2016 presidential candidate. Of 25 sitting governors gathered in Boca Raton Wednesday, at least six are considering runs for president. Do the math. That's about 1 in 4. 

Start with RGA Chairman Chris Christie of New Jersey, who's taking a victory lap for an election night that boosted his party's gubernatorial ranks by two, to 31, a 16-year high for either party. Add Wisconsin's Scott Walker, who, after beating a recall attempt, went on to win re-election despite aggressive campaigns by unions to unseat him. He's now officially battle-tested, the party's Iron Man. Louisiana's Bobby Jindal, Texas' Rick Perry, Ohio's John Kasich and Indiana's Mike Pence also have constituencies. All six had cameos on Wednesday, when Christie and Pence led off an opening news conference and Walker, Jindal, Perry, Kasich and Pence wove nuanced stances on immigration, Medicaid, and education during an afternoon panel moderated by NBC's "Meet the Press" host Chuck Todd.
"We are all friends but let's be fair, if a group of us decided to run for president we'll compete with each other," Christie said at his news conference. "I don't think any of us have spent any time here trying to come up with some secret handshake or, you know, blood oath to each other about what we'll do or we won't do."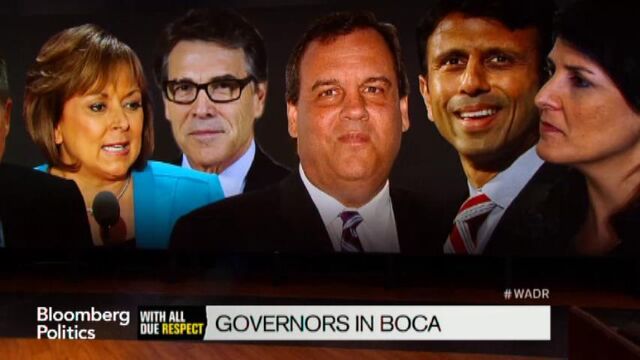 Todd asked his panel when the 2016 campaign should start. Perry said the real question was when did it begin. He pegged that as the day after the Nov. 4 midterm election. "I think the campaign has engaged," he said. One thing Christie said he's not doing at the conference is trying to lock down support from fellow governors before he's made a decision about whether to run. That, he said, would be presumptuous. "You can't possibly expect people to commit to you until you commit," he said.
Walker, in an interview, said the presidential race is part, though not all, of the discussion in many private moments here. "A lot of people talk to me here and elsewhere, a lot of interest, mainly because not only have I won three times in four years, which is unprecedented, but even more so because of what we faced," he said. "All the unions made me their number one top target nationally. We faced the president, [Former President Bill] Clinton, all these other surrogates came in. And yet we won convincingly by almost six points in a state that hasn't gone Republican for president since I was in high school 30 years ago. So there's some compelling arguments." In Wisconsin, "We've done big bold things" with schools, taxes and the economy. Walker says it will be June before he decides "anything official."
Not here is Jeb Bush, the former Florida governor who will be holding court Thursday in Washington on education. Whether Bush does or doesn't run also likely affects some of these governors' decision making, even as his openness to liberalizing immigration policy could make a primary tough for him, especially in light of President Barack Obama's plan to defy congressional Republicans by detailing an executive order on immigration on Thursday.
Fred Malek, one of the many influential Republican fundraisers who made appearances at the RGA conference, said he and the other donors "almost unanimously feel that after providing support to a great group of candidates, we feel there should be an effort at governing before we think about the next" election.
Still, Malek said, "We talk about it amongst ourselves and speculate and discuss prospects." Malek says "it's all over the place" in terms of any consensus about which individual Republican candidate is best poised, while he sees a developing consensus that Republican governors are better poised than senators to make a strong run at 2016.
"I think--and most donors I speak to feel--governors have the executive experience they need to lead," he said. "All you gotta do is look at the contrast between the accomplishments that have taken place in the states with Republican governors and the lack of accomplishment in Washington and it paints a pretty sharp picture." 
Haley Barbour, a former Mississippi governor, RGA chairman and lobbyist, also was making the rounds at the conference, limping a bit after having pulled out his back, and wincing as governors reached out for vigorous handshakes. "It's going to be a big field," Barbour said. "It's going to be a much higher quality field than 2012, people with real records of accomplishment."
Before it's here, it's on the Bloomberg Terminal.
LEARN MORE