Koch Political Wing Turns to Facebook Games
American's for Prosperity launches Facebook games—and gathers a trove of information from their supporters.
Annie Linskey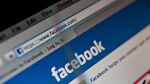 The conservative network backed by David and Charles Koch is taking political games literally, creating two in hopes of creatively engaging younger voters while collecting data about supporters.
Both games operate through Facebook, which is by far the favored social network in America: 71 percent of online adults have accounts, according to a Pew survey. Pew has also found that Facebook users are more politically engaged than most. 
"We want to grow our grassroots network," said Americans for Prosperity spokesman Christopher Neefus, explaining why the Kochs have added gaming to their repertoire. "It's a fun way to engage younger voters." The games were built in-house and, while mildly addictive, they offer no competition to the summer's hit, Kim Kardashian: Hollywood. Neefus said he isn't aware of any other political groups that are producing video games.    
There's a fairly significant catch. To play, users must log in with Facebook accounts, a move that hands over personal information including a user's email address, friend lists, news feed and public profile to AFP. The group uses the information to learn more about their users and further tailor messages to those interested in the group's small-government philosophy, Neefus said.
AFP, the Kochs' best-known political group, unveiled the first game during the midterms. It's called Red Tape Rush and is similar to Candy Crush. The narrative focuses on the shortcomings of Obamacare, a theme the Koch network pounded during the midterm elections. Users must rearrange sets of colored pills so four similar ones are in a line. Progress in the game is blocked at times by red tape. More than 3,000 users have shared it on Facebook. Here's what it looks like:

AFP was pleased enough with the effort that they're offering a second title: Lame Duck Amuck. This is slightly slicker, and bears a striking resemblance to Angry Birds. In this version, the user is an eagle that flies through the U.S. Capitol trying to run into floating coins while avoiding hazards in the shape of costly government expenditures such as $650 toilet seats. Every once in a while, AFP inserts its spin. "Extending the expired wind subsidy for 1 year would cost $13 billion over the next decade" was the message at the end of one round:

Before it's here, it's on the Bloomberg Terminal.
LEARN MORE