Behold the Republican Dichotomy Over Obama's Immigration Executive Orders
Two potential GOP presidential contenders had very different reactions to the news that President Obama will act on immigration reform on Thursday.
by and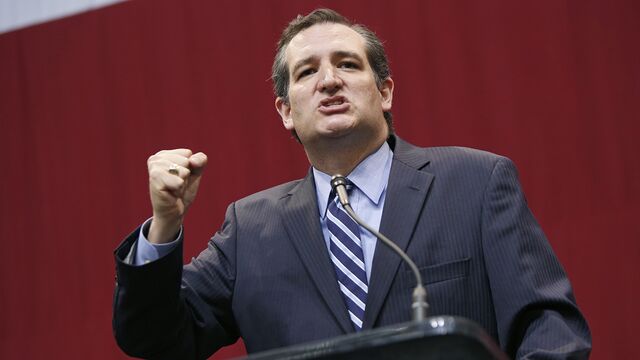 Shortly after President Obama announced on Wednesday that he would unveil the much-anticipated executive orders that will likely delay the threat of deportation for an estimated five million undocumented immigrants, two of the leading Republican presidential reacted in very different ways. 
Texas Senator Ted Cruz, who never misses a chance to criticize Obama, responded with a threat.
"If the President announces executive amnesty, the new Senate Majority Leader who takes over in January should announce that the 114th Congress will not confirm a single nominee—executive or judicial—outside of vital national security positions, so long as the illegal amnesty persists," Cruz said in his statement. "This is a potent tool given to Congress by the Constitution explicitly to act as a check on executive power. It is a constitutional power of the Majority Leader alone, and it would serve as a significant deterrent to a lawless President. Additionally, the new Congress should exercise the power of the purse by passing individual appropriations bills authorizing critical functions of government and attaching riders to strip the authority from the president to grant amnesty."
New Jersey Governor Chris Christie, on the other hand, dismissed the idea of obstructing the functioning ability of the federal government. 
"Let's wait to see what the president says tomorrow night," Christie told reporters outside the Republican Governors Association conference. "Running the government is their job," Christie, who signed a New Jersey law that allows the children of undocumented immigrants to pay in-state college tuition, said of those floating ways to thwart Obama's new orders. "They need to do their job. All this kind of hysteria about shutdown" is "just people looking to make news."
Still, lest Republican voters get the idea that he was being too soft on the president, Christie chastised Obama for not acting on immigration when he "had the Congress in his complete veto proof control. 
There's little doubt that if these two men do run for president, their respective stances on Obama's executive orders will be revisited. 
Before it's here, it's on the Bloomberg Terminal.
LEARN MORE