The Puzzling Anatomy of a North Korean Hostage Release
Director of National Intelligence James Clapper details his extraordinary journey to the hermit kingdom
by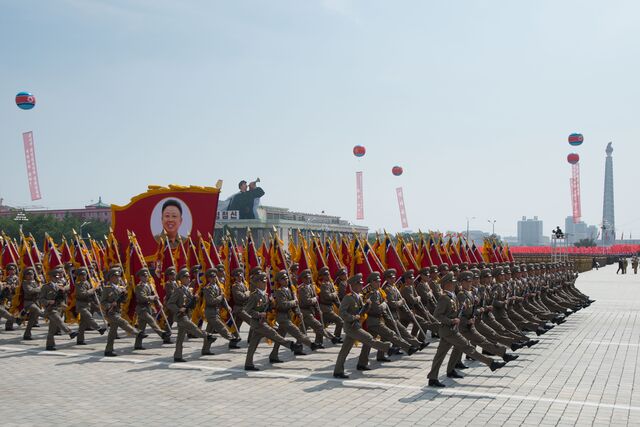 Director of National Intelligence James Clapper was doubtful that his secret mission to North Korea last month would result in the release of two imprisoned Americans. But, Clapper told CBS's "Face the Nation" on Sunday, the effort was worth a try—and visiting the secluded dictatorship had, he said, had "always been on my professional bucket list." 
"I was quite apprehensive, because we weren't sure how this was going to play out. I personally was not completely confident that we would actually, that they would actually release our two citizens, and so yes, it was apprehensive," Clapper said in the interview.
 The North Koreans had signaled that they wanted a high-ranking U.S. government official for the job. And Clapper was selected, he said, because of his background as director of intelligence for U.S. Forces Korea in the 1980s. His lack of training as a diplomat also meant he could better push off any additional demands made by the North Koreans. 
When Clapper and his team arrived in Pyongyang, they were taken to a guesthouse and greeted by the country's minister of state security. He carried a letter from President Barack Obama explaining that he was an envoy for the White House and wanted to secure the release of the two Americans, Matthew Miller and Kenneth Bae. "I think the major message from them was their disappointment that there wasn't some offer or some—again, term they have used was 'breakthrough,'" he said.
From there, he headed to a "pretty terse" dinner with the Reconnaissance Guidance Bureau, an office he described as a mix between intelligence and secret services. "It reinforced for me something I've always understood about North Korea as a country that feels itself to be under siege," he said. "There's a certain institutional paranoia." The official, he said, made accusations about U.S. exercises in South Korea and criticized the country's "interventionist policies into their internal matters...it wasn't exactly a pleasant dinner."
After spending the next day waiting, Clapper and his group were given 20 minutes to collect their bags and leave. They were taken to a hotel where an  "amnesty-granting" ceremony was performed. "Afterwards, he turned to me and said he hoped we would have more dialogue, but not about detainees," Clapper recalled. "We shook hands. I said thank you. We walked out."
From there it was directly to Sunan Airport and back to the U.S.  As for where relations between the two countries go from here, Clapper said that remained to be seen. "Will this perhaps serve as a catalyst or stimulus for more dialogue? I hope so, but I don't know." 


Before it's here, it's on the Bloomberg Terminal.
LEARN MORE