Sanders Wants Obama To Veto Keystone Pipeline
Jonathan Allen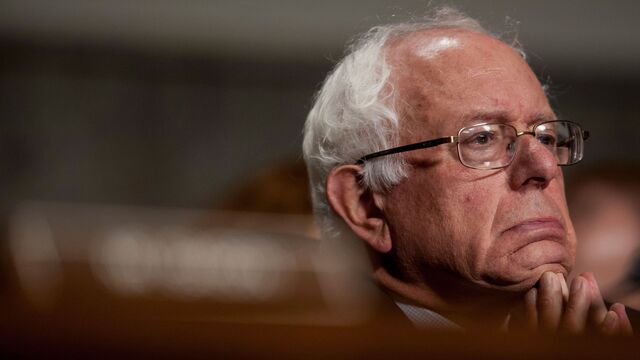 Senator Bernie Sanders wants President Barack Obama to veto legislation that would clear the way for construction of the Keystone XL pipeline, if it gets to his desk.
"I've talked to people in the administration, I hope very much that he will, and I think there's a good chance that he will" veto the bill if passed, the Vermont Independent, who caucuses with Democrats, said in an interview with Bloomberg reporters and editors in New York today. Even as he spoke, Republican leaders were hunting for supporters to clear the 60-vote threshold needed for passage in the Senate tomorrow.
"It's a terrible idea," Sanders, a possible 2016 presidential candidate, said of the pipeline, calling it "a disaster."
Sanders said he will run for president in 2016 only if he thinks he can win, that he's troubled by Obama's nomination of Antonio Weiss for the post of Treasury undersecretary for domestic finance, and that Obama erred in trying to work with Republicans after he was first elected.
Sanders said he would have to spark a political movement to have any chance of winning the presidency.
"I wouldn't run unless I thought I would win, but to win, that's what I would have to do," he said. "There would have to be a political revolution in this country."
'Enormous Mistake'
That change would come from drawing more voters to the polls by investing them in the outcome of elections, Sanders said. Obama, he said, should have done more to mobilize his coalition of voters after first winning election rather than try to strike bipartisan deals in Washington.
"He kind of said, now I'm going to do it here inside the Beltway, I'm going to sit down and try to work with the Republicans," Sanders said. "That was an enormous mistake."
Sanders joined Senator Elizabeth Warren, a Massachusetts Democrat, in casting a wary eye at Weiss's nomination. Weiss is global head of investment banking at Lazard Ltd., a merger advisory firm that has been involved in several tax-inversion deals.
A person familiar with Warren's position said last week that she is opposed to Weiss's nomination because of his work on tax inversions, in which companies reduce taxes by moving their addresses overseas.
While Sanders said he's not ready to make a final judgment on Weiss's nomination -- which must be confirmed by the Senate - - he is concerned about his work involving corporate inversions.
"It's a pretty good nonstarter for me," Sanders said.
In the Treasury job, Weiss wouldn't be responsible for tax policy. Still, John Podesta, a counselor to Obama, says Weiss would endorse efforts to curb corporate inversions.
Before it's here, it's on the Bloomberg Terminal.
LEARN MORE