Environmentalists Brace for Battles with Congress
Republicans have vowed to eliminate scores of regulations intended to protect the environment.
by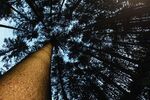 Environmentalists are happy with everything that's going on in Washington. Except for Congress.
Last week, President Barack Obama announced both a landmark deal with China to cut carbon pollution and a $3 billion pledge to a new international fund aimed at helping poor countries adapt to climate change. Those historic initiatives followed a far-reaching administration plan to limit emissions from power plants, nationwide fuel efficiency rules, and a number of federal measures to promote efficiency, renewable energy, and protect public waters. 
But in the U.S. Capitol, environmentalists are more besieged than ever—and the onslaught is starting under Democratic control.
On Tuesday, the Senate will take up Republican House legislation approving the building of the Keystone XL pipeline. Though the White House has signaled the president will veto the bill, there's a good chance it could pass: Senate aides say supporters have 59 of 60 votes they need.
Keystone isn't the only area where environmentalists are losing traction during the lame duck session. Tax credits for wind energy are under attack and, last week, Democrats elected a pro-coal Montana senator to their leadership ranks. "The anti-environment, anti-clean air agenda that has been pushed in the House over the past four years is just a preview of the bills that are going to get their big premier on the Senate floor,'' said Democratic Senator Ed Markey, of Massachusetts, one of the Senate's strongest environmental advocates. "We're not going to win every fight. But, we're going to fight every time."
Markey's sentiment is not shared as strongly across his entire caucus—a division that's making some in the environmental community nervous that Democrats will break with their party and compromise on Republican initiatives. Last week, Democrats elected Senator Jon Tester, a pro-coal Montanan, head of the Democratic Senatorial Campaign Committee, which is charged with helping his colleagues get re-elected and recruiting other candidates. Tester, a red-state Democrat, backs building the Keystone pipeline and has bragged about how he would cross party lines to help Republicans fend off filibusters. "If there was one message that the voters sent out, a lot of them by not voting, it was that we need to work together," he said, shortly after winning his post at the DSCC.
As the Senate votes on Keystone, the fight over energy tax credits is taking a lower profile. A conservative group backed by energy billionaires Charles and David Koch is pressuring two dozen Republican lawmakers to go on record opposing an extension of the credits. Americans for Prosperity will spend at least $200,000 on digital ads and robocalls instructing voters to get in touch with lawmakers, spokesman Levi Russell said.
The activism comes after AFP invested $100 million in the midterms to help elect more Republicans. One subject of an AFP ad is Kansas Representative Mike Pompeo, one of the loudest voices against the subsidies. The rise of Republicans opposed to renewable energy incentives has heightened concerns that negotiators might cut the measure as part of talks on extending dozens of expired tax provisions. "Let's just leave this one out," Pompeo told Bloomberg News. "It seems hard for me to imagine that Senator Reid would hold up an important package of tax provisions in order to do a small favor for some of his friends in the wind industry," he said in a reference to outgoing Senate Majority Leader Harry Reid.
The midterm elections dealt a traumatic blow to environmental interests. Not only did Republicans gain at least seven Senate seats and majority control of the chamber, an almost $58 million campaign effort by climate-change activist Tom Steyer, a wealthy investor, brought few victories. Out of seven Senate and governors races where Steyer's group spent money to elect Democrats, its candidates won in only three. 
The speed of the Keystone vote gave environmental activists little time to lick their wounds, forcing advocates both inside Congress and at non-profits to quickly rally their forces. Markey and Senator Barbara Boxer, the California Democrat who will soon lose her perch at the head of the environment panel, have begun discussing how to combat the anticipated onslaught, according to an aide. "We will start on Tuesday with the Keystone pipeline and that debate is going to be robust,'' said Markey."We're going to fight as hard as we can."
Republicans have vowed to eliminate scores of regulations, starting with an Environmental Protection Agency proposal curbing carbon emissions from power plants by 30 percent from 2005 levels—the centerpiece of Obama's climate change agenda. Two days after the election, soon-to-be Senator Majority Leader Mitch McConnell singled out using his power "to get the EPA reined in" as his top priority. "It will be hard because the only good tool to do that ... is through the spending process, and if [President Barack Obama] feels strongly enough about it, he can veto the bill," McConnell told the Lexington Herald-Leader. But the GOP agenda goes far beyond climate initiatives, with party leaders seeking to stop efforts to expand the reach of the Clean Water Act, halting new ozone smog regulations, curbing presidential land protection designations, and cutting protections for endangered species. The Senate's most prominent climate change denier, Oklahoma's Senator Jim Inhofe, will take the helm of the powerful Environment and Public Works Committee and a major proponent of expanding oil exports, Alaska's Senator Lisa Murkowski, is positioned to head the Energy and Natural Resources panel.
Of course, even under Democratic control of the Senate, Congress has not exactly been an easy spot for environmental action. After a 2009 unsuccessful effort to pass a House cap-and-trade bill in the Senate, the boldest action has come from from unilateral steps by the White House. But the Republican control of both chambers starting in January puts Democrats on the defense, a far riskier position, say aides. The plan is to do their best to win the congressional battles—and, if they don't, bank on the veto pen on the other side.
White House counselor John Podesta has promised the White House will be supportive. "The House has taken vote after vote that I would characterize as anti-environment," and "we will continue to resist it," he said. "We'll be able to resist and push back their efforts to stop us from doing what's in the interest of the American people."
After spending much of Obama's first term criticizing the president's commitment to environmental issues, advocates now feel they have a stronger voice in the White House. Last January, the president brought in Podesta, who oversaw environmental policy during the Clinton administration, to help manage the push on environmental issues. Chief of Staff Denis McDonough also has a background in the issue: Before joining the administration, he authored several reports about the security threats posed by climate change. Secretary of State John Kerry, who helped broker the recent agreement with the Chinese, has spent much of his career championing of climate initiatives. For his part, Obama has felt more liberated to publicly discuss climate change in his second term, said White House aides, and sees taking action on the issue as a key part of his legacy.

"Certainly we'd love to be able to pass legislation, but for now the president has his pen and he's not afraid to use it,'' said Tiernan Sittenfeld, senior vice president of government affairs for the League of Conservation Voters. "It's going to be relentless, but I think at the end of the day we can stop these attacks."
Before it's here, it's on the Bloomberg Terminal.
LEARN MORE