Treasury Pick to Back Inversion Curbs, Podesta Says
Jonathan Allen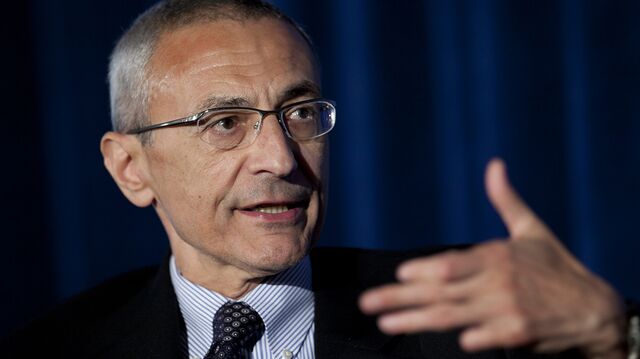 Antonio Weiss, the Lazard Ltd. executive chosen to be a top lieutenant to Treasury Secretary Jacob J. Lew, will endorse efforts to curb corporate inversions, White House counselor John Podesta said today.
"I think certainly Mr. Weiss would support reforms in that regard because the net effect of that is to essentially use the inversion method to avoid taxation in the United States and that's not right," Podesta said after Bloomberg's Al Hunt interviewed him for a piece that will air on Charlie Rose's program on PBS.
That may ease tension over Weiss's role as an adviser in several high-profile inversions. Massachusetts Senator Elizabeth Warren, a populist foe of Wall Street, opposes the nomination because of Weiss's involvement in those inversions, a person familiar with her position said today.
Weiss's nomination requires Senate confirmation, and he can't afford defections from the president's party with Republicans taking control of the chamber in January.
Podesta insisted that the decision to pick Weiss didn't signal an end to the White House's push for new rules and laws to discourage companies from shifting their legal addresses overseas to take advantage of lower tax rates.
"I think it's quite important," Podesta said. "The Treasury Department's already taken action on it as much as we could. I think the Congress could turn its attention to it."
Warren's opposition to Weiss's nomination was first reported today by Politico.
Before it's here, it's on the Bloomberg Terminal.
LEARN MORE