Democratic Donors Regroup, Consider Lawsuit
Wealthy Democratic donors gathered in Washington to plot a way back into the legislating business.
Annie Linskey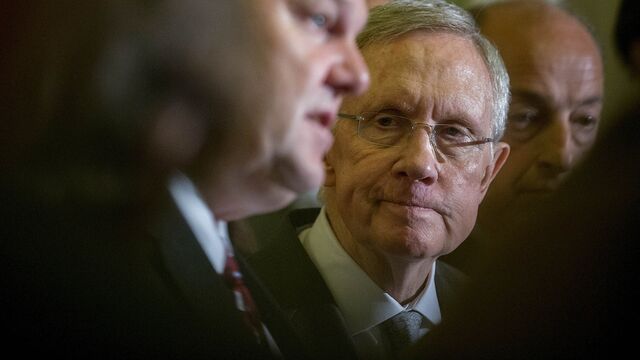 The new marching orders for Democratic donors: Give more money to state level causes so they can nurture support for such progressive ideas as income equality and climate change at the ground level and lift all of the party's electoral boats.
That's the conclusion of the Democracy Alliances' Fall investment conference, a gathering of left-leaning sugar-daddies, some of whom are still chafing at the Senate losses in the 2014 midterms. Among their other prescriptions for curing Democrats' problems: bring a class-action lawsuit against the lousy polling outfits that dominated—and misdirected—the narratives of the most competitive races. Stephen Susman, a plaintiffs attorney from Texas who gave money to senatorial losers Mark Udall of Colorado and Mark Begich of Alaska, compared the 2014 pollsters to the bond rating companies circa 2008. "We need polling companies that aren't paid by the candidates," he said.  
The alliance, a group of roughly 100 members, meets twice a year to hear pitches from liberal non-profits seeking funding. Members donated between $30 million and $40 million last year to various groups, including Media Matters and Center for American Progress. Next year the organization plans to expand its pool of contributors—and focus on finding places where they can get progressive legislation passed. Clearly, that's not Washington anymore with its new Republican Congress.
"The focus has to be on resourcing state-level organizations," said Democracy Alliance President Gara LaMarche in an interview outside a grand ballroom at the Mandarin Oriental Hotel. His group of left-wing donors wants to find a way to replicate what he called strong Democratic-leaning organizations in Colorado and Maine that can actually pass laws. Issues surrounding economic equality; climate change and, ironically given the setting, reducing the influence of money in politics will be funded. "We don't have a fair system," LaMarche said. "This is a group of donors who are politically active and mostly wealthy. They want to bring a system where money has less influence in politics."
 The four-day meeting was an opportunity for various non-profits to make pitches in the hope of securing funding from some of the group's members. The alliance works differently than other big money organizations, such as American Crossroads, in that it steers direct donations toward favored organizations rather than accepting contributions. It also refrains from getting directly involved in political campaigns. Panel discussions included a session called "After the Midterms —Implications for 2016 and beyond" and "Southern Discomfort: As Goes the South, So Goes Our Nation," which explored how the South "has been instrumental in keeping conservatism alive and well in the United States," according to a copy of the program obtained by Bloomberg Politics.
Many of the liberal donors were still smarting from their 2014 midterm defeats and pondered what went wrong. Theories ran the gambit from bad polling, bad decisions about resource allocation, bad messaging to a general sense the Republicans have caught up—and maybe even leapfrogged—the Democrats on data. Chris Lehane, a strategist for billionaire Tom Steyer, suggested the party needs a bumper-sticker approach to its messaging. One suggested slogan could be "A Fair Shake," he said, emphasizing the Democrats' focus on raising the minimum wage, lowering student debt loads and limiting the influence of large corporations in policy making. Though his boss spent roughly $50 million in the midterms with only a handful of victories, Lehane said nobody in his camp is discouraged. "Social change is hard," he said. Steyer, he said, was in the office at 6 a.m. the Wednesday after the midterms, raring to go. 
Other donors looked for the bright spots. "I think people are energized for the long term," said Jack Martin, a Texas-based giver. "I'm old enough to know that there is a pendulum that swings. It is not always about winning and losing. Don't get me wrong. I like winning."
Not everyone felt chatty. "Of course I'm not thrilled with the results, that's all I want to say," said Lawrence Hess, who gave $360,000 to Democrats this cycle.  
And some just plain didn't want to be seen. "I'm not here," said Donald Sussman, who gave $2 million to mostly Democratic candidates this cycle. "I'm a hologram."
Before it's here, it's on the Bloomberg Terminal.
LEARN MORE