Rand Paul's Political Circle Meets in D.C., Talks 2016
Paul's team offers one nugget about his future: He'll run for Senate reelection in two years.
by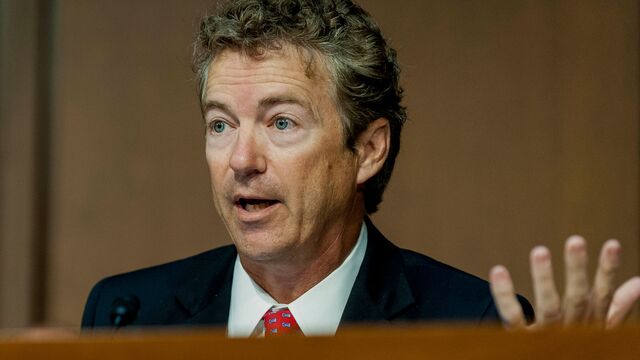 They started at 9 a.m. They wrapped up 12 hours later, with a dinner and presentation tucked away in a meeting room near the back of a Capitol Hill hotel. Rand Paul's extended political circle met in D.C., all day Wednesday, to recap the lessons and successes of the Kentucky senator's 2014 and to brainstorm about where he could go next.
"Although a decision on a presidential run won't occur until the spring," said Paul spokesman Sergio Gor in a statement, "Senator Paul made clear he will be running for reelection to the U.S. Senate."
The meeting, first reported by National Journal's Shane Goldmacher, was attended by everyone from Paul stalwarts in Kentucky to possible Paul players in presidential states to members of Congress. Michigan Representative Justin Amash, who's been outspoken in calling for Paul to run for president, went from the lame duck House's first votes to the hotel dinner meeting where supporters were briefed on their achievements to date.
"He's got the best organization and the best message," said Amash on the way out of the hotel. "And that second part is what's really crucial."
Attendees, who largely chose to remain anonymous, described a day of breakout sessions about finance, grassroots organization, messaging, and media. Paul himself attended some sessions, and described the work he'd done reaching out to untraditional Republican voters on issues like criminal justice reform. The generally positive reaction to Paul's Oct. 23 foreign policy speech was interpreted as evidence that the senator had finessed his message, and pre-butted some of the attacks from Republican hawks.
"The Bill of Rights isn't for the high school president or the football star," said Paul, using a line that had worked extremely well in his outreach speeches. "The Bill of Rights is for unpopular people."
Supporters were also reassured that the failure of Republicans to win both houses of Kentucky's legislature—they fell short in the House of Representatives—was not an impediment to a possible Paul presidential campaign. Kentucky's Republicans could choose to hold a nominating caucus on a different day than the state's primary; they could, theoretically, come out of 2015 elections with a new and sympathetic Secretary of State. Not that Paul was about to announce a run for president, or anything like that. It was just important for his extended political network to meet, talk, and wind up on the same page before the next stage of Paul's career.
Before it's here, it's on the Bloomberg Terminal.
LEARN MORE