The Most Endangered Man in the Senate Speaks
Senator Ron Johnson eschews the confrontational style of the Tea Party in favor of a kinder, gentler, more collaborative majority.
by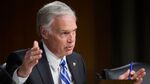 One week into the 2016 election cycle, the Washington Post is out with its list of most endangered U.S. senators. Tops on the list: Wisconsin's Ron Johnson, the Tea Party Republican who won his first elected office in 2010 after earning millions in the plastics industry.
We caught up with the 59-year-old accountant to chat about his likely leadership of  the Senate's chief oversight panel. With Republicans winning the majority, Johnson has jumped to the top of the committee, thanks to Senator Tom Coburn's retirement and John McCain's interest in chairing the Armed Services Committee.
With Democrats eyeing his Senate seat in 2016 and Republican Leader Mitch McConnell talking bipartisanship, Johnson is looking to avoid the kind of battles he's embraced in the past. Elected in the 2010 Tea Party wave, Johnson has accused the League of Conservation voters of "environmental jihad" and sued as part of his unsuccessful fight to keep federal lawmakers and their staff out of Obamacare.
As he looks ahead to the next two years, Johnson said that Senate Republican leadership should be re-elected without opposition, and that the panel's legislative functions will take priority over its investigative powers.
Here are some of the highlights from our chat:
Republican leadership elections
While fellow Republican Senator Ted Cruz has refused to say whether he'd back McConnell as majority leader, Johnson will recommend to the caucus that the entire slate of party leaders be re-installed. "Based on the results of this election, let's try to not only find common ground with the other side but within our own party," he said. "This is a time to provide unity, and a leadership battle would not be good."
Johnson said he wasn't aware of any challengers for the current leadership team, and for good reason. "I don't see anybody that could be successful," he said.
The reluctant investigator
If Senate Republicans wanted follow the lead of their House colleagues and investigate the attack on the U.S. consulate in Benghazi, or recordkeeping practices at the IRS, the Homeland Security and Governmental Affairs Committee would be the place to start. But under his watch, Johnson said, the committee will prioritize legislating over investigating.
The committee's own inquiries will focus more on people defrauding the government, Johnson said. Specifically, he'd like to know more about roughly one-quarter of earned income tax credits going to people who are ineligible.  "You have to take that responsibility seriously, and we will," Johnson said over the panel's investigatory power. "But at the same time, I'm a business guy. I want to be as efficient as possible. You've got a number of House committees that are way ahead of us because they've had some curiosity about this executive overreach. So I'm happy to let them take the lead on some of those issues, and if we've got to get involved, we will."
Regulation, immigration & national security
Those are Johnson's top priorities.
On immigration, Johnson said he wants to eliminate the top incentive for illegal immigration with a more stringent guest-worker program. "I'm happy to attach a pretty strong minimum wage to that so we're not incentivizing employers to bring in immigrants to depress American wages," Johnson said. "That should be an area of common ground."
On regulatory reform, Johnson said he plans to reach out to Democrats and find areas where they can agree to "eliminate, streamline or reform regulation to help our economy get moving." Johnson also said he wants to take a close look at the U.S. Homeland Security Department, which he said is suffering from "morale problems" from being understaffed and "key positions" remaining vacant.
"You've only got so much time and you only get so many resources, so I'll try to set the priorities of keeping America and Americans safe and secure," Johnson said. "My approach is to be as collaborative as possible."
Before it's here, it's on the Bloomberg Terminal.
LEARN MORE