How D.C. Does Veterans Day
A concert on the Mall, media blitzes by CEOs and a new wave of veteran lawmakers may focus attention on getting returning soldiers back to work.
by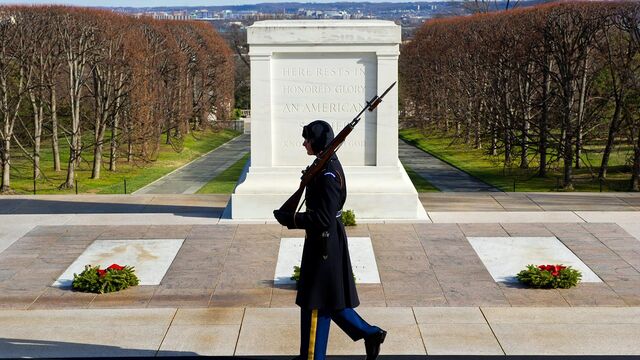 In Washington, the rest of this week focuses on Congress, as lame-duck lawmakers return to town and the newly elected arrive for orientation. But on Veterans Day, as the long combat mission in Afghanistan is coming to an end, the nation's capital is hitting the pause button for a large-scale celebration of Americans who have served.
A free "Concert for Valor" at the Mall in Washington on Tuesday night is expected to draw hundreds of thousands of fans to see performers including Bruce Springsteen, Rihanna, Eminem and the Black Keys. Howard Schultz, the chief executive officer of Starbucks, one of the backers of the event, is highlighting his company's commitment to hiring 10,000 veterans over five years and encouraging other companies to commit to hiring veterans.
Congress' Joint Economic Committee, meanwhile, released a report that finds the public and private-sector efforts to help returning veterans get back to work may be working, helped along by the improving economy. Unemployment for post-9/11 veterans fell from 12.1 percent in 2011 to 7.6 percent for the past 12 months ending in October, the report found. One trouble spot is post-9/11 veterans ages 18 to 24, whose unemployment rate last year was 21.4 percent, compared with 14.3 percent  for nonveterans of the same age range.
All plenty of material to work with if you are or will be among the lawmakers who are also veterans.
Before it's here, it's on the Bloomberg Terminal.
LEARN MORE