Yes, It Really Was A Wave Election For The GOP
House Republicans are on pace for their biggest majority in more than 80 years.
by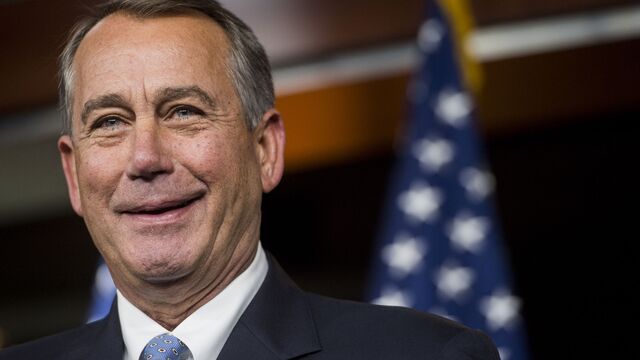 How good was Election Day for House Republicans? With just a few races left to call or complete, Republicans are on pace to begin the next Congress in January with their biggest House majority in more than eight decades. 
At the moment, Republicans have won 244 seats compared with 184 for Democrats, with five uncalled contests and two runoffs Dec. 6 in Louisiana districts that lean Republican.  All five uncalled contests include Democratic incumbents, and Republican challengers presently lead in three. 
So that means Republicans almost surely will top the 246 seats they won in the 1946 election, a midterm held 19 months after Harry S. Truman became president. That's the most seats Republicans have won in a House election since 1928, when they won 270 in Herbert Hoover's presidential landslide.  Click here for a chart of party divisions in the House.
When Election Day began, Republicans held 234 House seats.  They proceeded to win at least 15 seats from Democrats while surrendering just three of their own. The mere three seats shifting from Republican to Democratic control ties at least a six-decade low for Republicans, according to the reference book Vital Statistics on Congress.  Republicans also surrendered just three of their  seats to Democrats in 2010, when they won 66 Democratic-held districts and took control of the House.
Two House Republicans were unseated on November 4: Steve Southerland of Florida, who had made missteps and also faced a well-known Democrat, and Lee Terry of Nebraska, who had been winning by underwhelming margins in his Omaha-area district even before making impolitic remarks during the 2013 government shutdown.
The only other district where a Democrat will succeed a Republican is in San Bernardino County, Calif., a Democratic-leaning district where the party blew a chance at victory in 2012 and nearly did so again. Pete Aguilar, the mayor of Redlands, eked out a 51 percent to 49 percent victory.
It's in so-called wave election years like 2014 and 2010 that the favored party gives up almost nothing to the other party.
In 1958, when Democrats surged in the sixth year of Dwight D. Eisenhower's presidency, the only seat that shifted from Democratic to Republican control was the Minnesota district of Coya Knutson. In 1994, when House Republicans won back the majority for the first time in four decades, they won 56 seats from the Democrats while ceding just four of their own.
In 2006, when House Democrats reclaimed the majority in the sixth year of George W. Bush's presidency, they pitched a shutout: they didn't lose any of their seats to Republicans as they netted 30 seats nationwide. 
Before it's here, it's on the Bloomberg Terminal.
LEARN MORE