Republican Concedes in Virginia Senate Race
Challenger Ed Gillespie the "numbers just aren't there."
Annie Linskey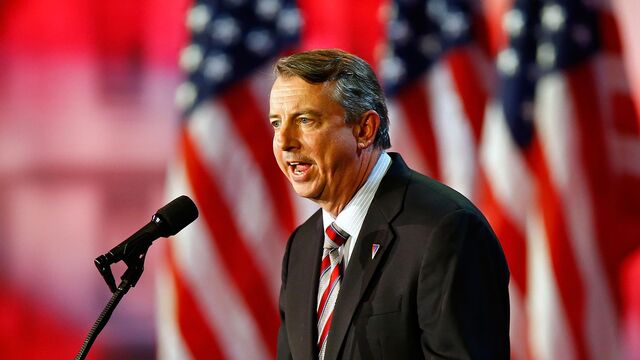 Republican Ed Gillespie conceded defeat in the Virginia Senate race on Friday, saying he won't ask for a recount despite the close margin in his challenge to Democratic Senator Mark Warner.
Gillespie said at a news conference that the "numbers just aren't there" and "it's time to accept the decision of my fellow Virginians." He trails Warner by fewer than 17,000 votes, according to an Associated Press tally. More than 2.1 million votes were cast. 
He said he called Warner to congratulate him. 
Gillespie's near-win was a shocker on the night of Tuesday's midterm elections, when Republicans won enough seats to overtake the Senate, particularly given that he was outspent more than 2-to-1 and was largely written off by national Republicans.
The close margin sets up the former Republican National Committee chairman to run for governor of Virginia in 2017 if he chooses. He told Politico he is not considering running for the job.


Before it's here, it's on the Bloomberg Terminal.
LEARN MORE