Meet the Class of 2014
There will be at least 11 new senators and 56 new representatives when the 114th Congress is gaveled into session.
by and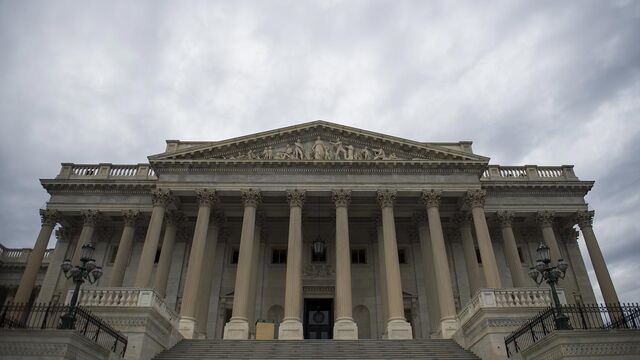 Her hog-castration skills got her noticed, but once Iowa's Joni Ernst is sworn into the Senate, her military background may prove more beneficial and influential. And you may not have heard of not have heard of a newly elected congressman from North Carolina named Mark Walker, but House Speaker John Boehner certainly has.
There will be at least 11 new senators and 58 new representatives when Congress convenes in January (some votes are still being counted, and a Dec. 6 runoff in Louisiana could elevate Representative Bill Cassidy into the freshman Senate class). While individual freshmen typically don't hold much sway, their background can help them win influence as they join coalitions, or become symbols of causes. Here's a look at some who are worth watching. 
Milestone lawmakers
Mia Love of Utah is the first black Republican woman elected to Congress. Republican Elise Stefanik, 30, will become the youngest woman to serve in Congress, representing a district in upstate New York. She's also a former White House aide under President George W. Bush and was backed by Karl Rove. Ernst is the first female veteran elected to the U.S. Senate and the first woman Iowa has sent to Congress (leaving Mississippi, Delaware and Vermont as the only states that haven't.) 
Boehner foes, GOP edition
During the Republican primaries, Mark Walker of North Carolina said that he looked forward to supporting Representative Trey Gowdy of South Carolina as an alternative to Speaker John Boehner, who plans to run again for the House's top job. Gary Palmer of Alabama said during the summer that Boehner "lost his legitimacy to lead" after advancing legislation that wasn't supported by most of the House Republican caucus. Glenn Grothman of Wisconsin said during a Republican primary debate that he'd have no problems seeking an alternative to Boehner. The speaker made political donations to his detractors anyway, and bigger-than-expected Republican gains in Tuesday's election should help neutralize threats to his leadership job.
The youth vote
Four Republicans born in the 1970s will join the Senate. Tom Cotton of Arkansas, 37, will become the youngest senator in the 114th Congress, followed by Cory Gardner of Colorado, 40. Ben Sasse of Nebraska is 42 and Ernst is 44. The average senator is older than 60.  
Veterans
Ernst, a lieutenant colonel in the Iowa National Guard, frequently told supporters: "I'm a mother, I'm a soldier, I'm a conservative." Seth Moulton, a Massachusetts Democrat, is a Marine veteran of the Iraq war. Steve Russell, an Oklahoma Republican, wrote a book about his experiences in a unit that hunted and captured Saddam Hussein. Mark Takai, a Hawaii Democrat, was in the same Army National Guard unit as Tulsi Gabbard, Hawaii's other House member. Arizona Democrat Ruben Gallego is a Harvard-educated veteran of the Iraq war. Arizona Republican Martha McSally, whose challenge to Democrat Ron Barber is still in doubt, was the first American woman to fly in combat.
Moving up
Democrat Don Beyer will represent northern Virginia suburbs of Washington after having served as Virginia's lieutenant governor, a political fundraiser for President Barack Obama, and as Obama's ambassador to Switzerland and Liechtenstein. California state senators Mimi Walters, a Republican from Orange
County, and Mark DeSaulnier, a Democrat from the Bay Area, actually represent more people in the state legislature than they will as House members. 
Sound familiar?
Florida Democrat Gwen Graham, who beat Representative Steve Southerland in a rare defeat of a Republican incumbent, is a daughter of former Florida governor and senator Bob Graham. Michigan Representative Debbie Dingell is married to retiring Representative John Dingell, whose 59 years of House service is the longest tenure in the history of Congress. Colorado Republican Ken Buck, who narrowly lost a Senate race in 2010, ended a planned second bid for the Senate and was instead easily elected to Gardner's House seat. Republicans Bob Dold of Illinois and Frank Guinta of New Hampshire will return to Congress after ousting the Democrats who unseated them in 2012. 
Before it's here, it's on the Bloomberg Terminal.
LEARN MORE