Early Results Looking Good for Kay Hagan in North Carolina
The incumbent Democratic Senator has reason to feel confident.
by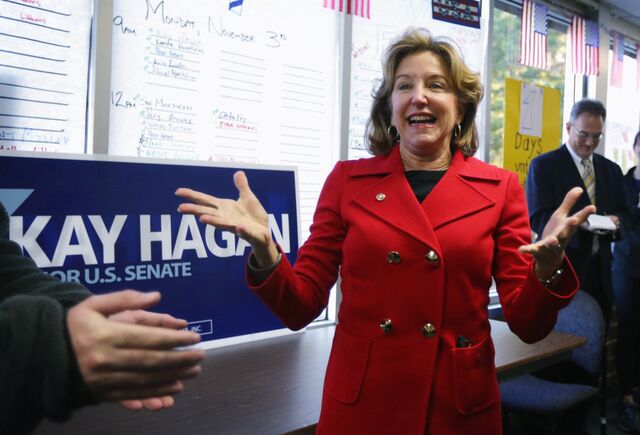 Though the Senate race in North Carolina remains too close to call, early vote counts are providing the Democratic incumbent with some positive news. 
With 45% of the vote counted at 9 p.m., Hagan led GOP challenger Thom Tillis by a margin of 52 percent to 45 percent.
As Bloomberg Politics contributor Sasha Issenberg noted, the early vote has been mostly counted, and the results are "generally good for Hagan." 
Issenberg listed other reasons he sees the race tipping in Hagan's direction. 
—Hagan's strength in the early numbers comes even though votes are still out from two large Democratic counties, Micklenburg and Durham.
—Hagan is also doing well in a large swing county, Forsyth.
—More than any other Senate battleground, North Carolina is a mobilization contest. 
Before it's here, it's on the Bloomberg Terminal.
LEARN MORE