Cory Gardner Apparent Winner in Colorado Senate Race
The race was among the nation's most competitive.
by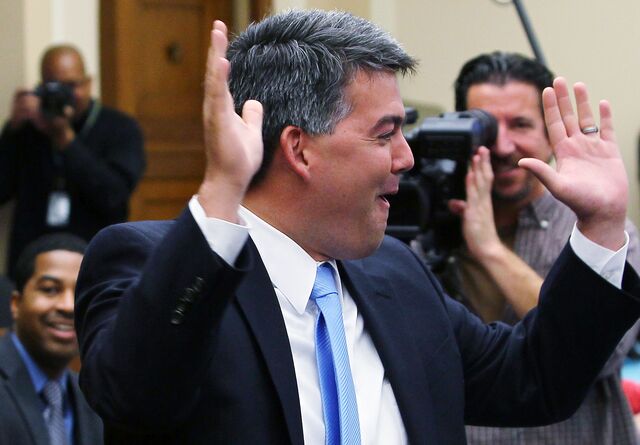 Bloomberg Politics is reporting that Republican Cory Gardner is the apparent winner in Colorado's U.S. Senate race, capturing a Democratic-controlled seat in a state that figures to be a focus in the 2016 presidential race.
Gardner, 40, faced incumbent Democrat Mark Udall, who was seeking his second six-year term. The campaign will be closely dissected by both parties because demographic trends, including a growing Hispanic population, have generally favored Democrats.
Udall, 64, distanced himself during the race from President Barack Obama, who won Colorado in 2008 and 2012, but now has a 54 percent disapproval rating in the state, according to an NBC/Marist poll last month. Instead, Udall was joined on the campaign trail in recent weeks by first lady Michelle Obama, Massachusetts Senator Elizabeth Warren, former President Bill Clinton and former Secretary of State Hillary Clinton.
Gardner has been a U.S. House lawmaker since 2011, and previously was a state lawmaker for six years. He won despite Udall's big fundraising advantage.  Udall collected more than $18 million for the race compared to about $11 million for Gardner, according to the Center for Responsive Politics. Outside groups spent an additional $70 million on the race.
Before it's here, it's on the Bloomberg Terminal.
LEARN MORE