Bill Maher Political Meddling Experiment Fails Badly
The comedian had targeted Minnesota Representative John Kline for defeat, but it wasn't to be.
by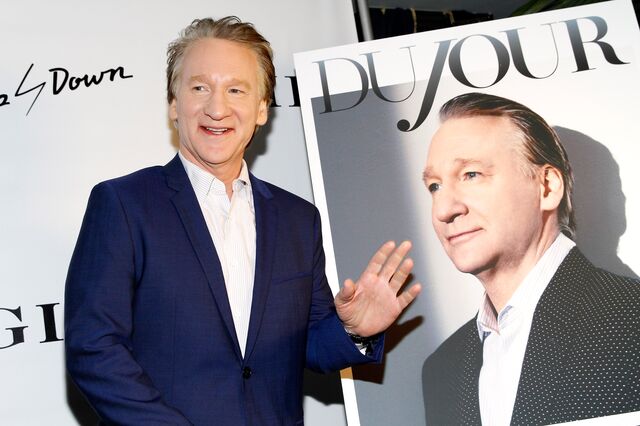 Bill Maher's best efforts to influence the midterms flopped on Tuesday. Early this year, he lunged into "the exciting world of outright meddling with the political process" with characteristic gusto: Maher badly wanted to unseat a Republican. For his official "Flip a District" campaign, Maher selected Minnesota's District 2, the turf where Representative John Kline has served since 2003. Maher spent airtime, verve, and money on the drive, but last night, Kline won the midterm handily.
Several months ago, after contemplating the "worst member of Congress"—for a time he targeted New York's Michael Grimm—Maher chose the conservative Kline. "The living embodiment of legislation for hire," Maher called him. Kline has voted against raising the minimum wage, against gay marriage, against stem cell research, against scientific study of climate change. He supported last year's shutdown. He supports drilling in California beaches. He voted to repeal Obamacare a whopping 54 times. Bill Maher bellowed, "Flip John Kline!"
It was probably legal. It made for great TV. It didn't work. 
To his credit, Maher did show up, last month, to try to talk to Kline himself, although he didn't manage to get him on camera. ("He never shows up," Mr. Maher told the Times. "He's invisible.") Maher  even hosted a town hall in Northfield, Minnesota, taking the stage with Mayor of Minneapolis, Betsy Hodges, as well as Ana Marie Cox and Matt Taibbi. It sold out. Anti-Kline demonstrators showed up early in the afternoon. "Kline votes with Republicans 98 percent of the time," Maher told the crowd. "I didn't know that Minnesota had joined the Confederacy."
But Maher's investment went only so far, however.  He didn't, for instance, know the name of the enemy of his enemy, at least at first. "It's not Keith Olbermann," he said of Klien's opponent, Mike Obermueller, "but it's a name like Keith Olbermann."
Before it's here, it's on the Bloomberg Terminal.
LEARN MORE