Analyst Sees 'Dangerous Scene' for Markets as Others Yawn
Michael P. Regan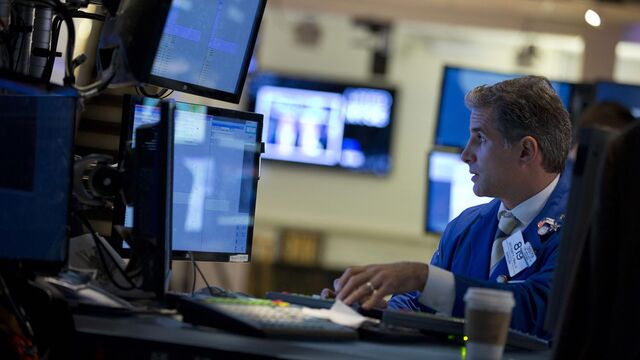 For sure, the consensus among many market pundits after last night's election results is that there's no reason for alarm. And the early moves higher in stock prices reinforce that.
Republicans taking control of both houses of Congress represents a shift in the balance of power, "but it is a modest shift," is how Bob Doll, chief equity strategist at Nuveen Asset Management LLC, described it.
"From an economic and markets perspective, then, we would say these election results do matter, but we wouldn't say this election was a game changer," Doll wrote in a note to clients today. "It will certainly be easier for Republicans to pass legislation to send to President Obama, but it's an open question whether he signs such legislation."
That open question, of course, leads to another open question for financial markets: how willing will Barack Obama be to use his veto power to keep fighting the same fights he's had with Republicans since they took control of the House in 2010?
"It sets up a dangerous scene for next year," Marc Chandler, global head of currency strategy at Brown Brothers Harriman & Co. in New York, and colleagues wrote in a note to clients. "We could see fiscal drama in which the debt ceiling and sequester issues return."
The U.S. government partially shut down once and almost breached the debt ceiling twice in the past four years as the divided Congress couldn't agree on bills to send to the president to autograph. The presumed next Senate majority leader, Kentucky's Mitch McConnell, has told voters that he was one of the people who helped prevent calamity each time.
2011 Tumble
Political beefs, however, can and do cause calamity in markets even when broader disasters are averted. Equity investors are unlikely to forget how the Standard & Poor's 500 Index slid more than 19 percent, its worst retreat since the bull market began in 2009, after S&P stripped the U.S. government of its AAA credit rating in 2011 because of political dysfunction.
In fact, U.S. political beefs are one of the most common causes of significant dips in the stock market, according to research from Birinyi Associates Inc. Of 14 bull-market corrections since 1982, U.S. politics were at least partially to blame for four of them, Birinyi reported in June.
So is it possible that both Doll and Chandler are right? That the midterms weren't a "game changer" at all? And therefore it's setting up a "dangerous scene" for markets next year?
'Big Battles'
The focus could end up being entirely on Obama since the fulcrum will rest squarely in the president's hand in the form of his bill-signing pen. The president plans to hold a news conference today at 2:50 p.m. in Washington, so his remarks and tone will be important. Lame duck? Only if he decides to be.
"There are three branches of government and they've all got to work together," Gina Martin Adams, senior equity strategist at Wells Fargo & Co., said in a Bloomberg Television interview today. "Especially the executive and the legislative branch. I think we're going to be set up for some pretty big battles in the next couple of years."
Of course, now that marijuana is legal in Washington, maybe both parties will mellow out and start getting along as famously as Cheech & Chong. That would be a game-changer.
Before it's here, it's on the Bloomberg Terminal.
LEARN MORE