Abbott Defeats Davis in Race for Texas Governor
Darrell Preston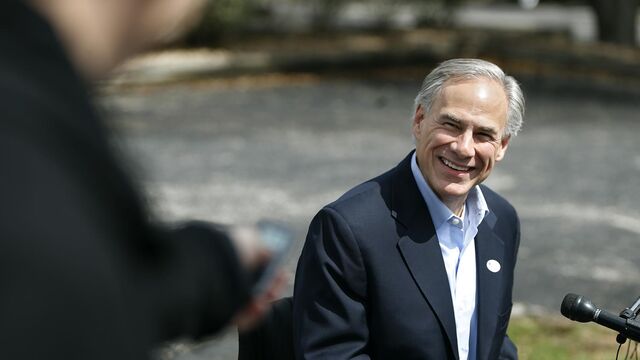 Republican Greg Abbott was elected governor of Texas, defeating Wendy Davis, a Democratic state senator who gained national attention last year for her filibuster against abortion restrictions.
The 56-year-old attorney general beat Davis by a margin of 59 percent to 39 percent, according to election results. Abbott will succeed Rick Perry, 64, the longest-serving governor in Texas history, as Republicans extend their 20-year lock on the office.
Democrats were counting on turning out the vote in a state that has turned increasingly urban and Hispanic, with more than 40 percent of its 14 million registered voters clustered in five counties. The party had mobilized to support Davis in hopes of setting the stage for success in future races.
Davis fell short of the 42 percent that Democrat Bill White won when he took on Republican Perry in 2010. That figure was seen as a threshold for whether Davis could move Texas away from Republican dominance of statewide offices that began with the election of George W. Bush as governor in 1994.
"The Republicans are going to be dominant in Texas for several more election cycles," said Calvin Jillson, a professor of political science at Southern Methodist University in Dallas, in remarks prior to them vote. "It's difficult to make the case that the Democrats have made any headway."
Abbott, who's been attorney general since 2002, had more than five times as much cash as Davis for the race's final month, campaign finance reports show, and led by 15.5 percentage points, according to an average of polls compiled by RealClearPolitics.com.
Davis, 51, elected to the senate in 2008 after serving on the Fort Worth City Council, announced her intention to run about a year ago after her filibuster put her in the spotlight. Though she stopped lawmakers from passing the legislation at the time, they later approved the restrictions.
Before it's here, it's on the Bloomberg Terminal.
LEARN MORE