4 Tips for Obama as He Adjusts to a Republican Congress
Throughout his presidency Obama has received a lot of advice on winning over Congress.
by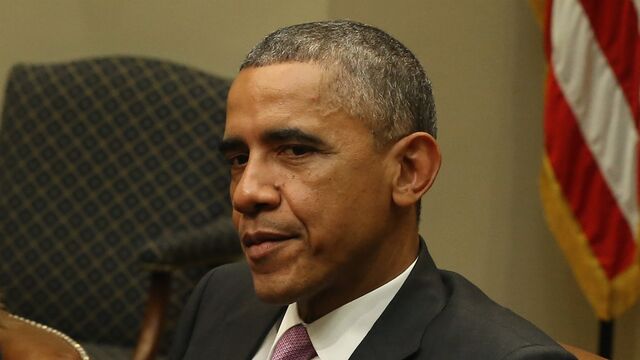 President Barack Obama is expected to meet with congressional leaders from both parties on Friday in what will likely be a depressing start to the last two years of his presidency.
In the past Obama has had trouble reaching out to both parties, due to his aversion to the sort of schmoozing leaders need. Over the years, several columnists, advisors and pundits have tried to steer Obama toward a happier relationship with Congress. Here are the four most common tips:
1. Fewer executive orders
This is a bit of a catch-22 for the president—he's facing a Congress that won't be inclined to pass the sort of legislation he wants, which means he'll have to sign orders to force action on things like climate change. But those same actions give Republicans more fuel not to do anything. Still, Republicans think he should just issue fewer orders. 
For example: Congress failed to pass immigration reform, which pushed Obama to announce that he would enact some reform by executive order. That led to Republicans promising a lawsuit if he issued an executive order.
"If the president insists on enacting amnesty by executive order he will undoubtedly face a lawsuit and will find himself, once again, on the wrong side of the Constitution and the law," Republican Representative Lamar Smith said in June. (Obama delayed major action until after the election, but Republicans ended up moving to sue him over Obamacare).
2. Golf more
Obama has been criticized for golfing while the world is burning, but golf is also an activity he shares with his friends. As David Remnick at The New Yorker noted earlier this year, Obama played golf "well over a hundred times" with a close member of his entourage, but "the Speaker of the House has played with him once."
Some have argued that he should spend more time on the green with John Boehner to get bills passed, though Obama rejected that notion. 
"The problem is not that we're too mean or we're too partisan," he said in May. "The problem is that I don't have enough votes. Full stop."
3. Let Congress know what he's planning
The White House has a habit of dropping its plans on Congress unexpectedly, but Congress would like some headway on the bills they're likely to oppose.
"Not being consulted ahead of time—that just makes people crazy," Democratic Representative Raúl Grijalva told The Hill in August. "Let us know ahead of time. Call us in when you're developing something so we can give you our ground-level reality check about how this is going to work."
4. Yes, schmooze
Even Democrats have criticized Obama for his unwillingness to feed their egos. In June Politico ran a piece detailing how the twilight of his presidency has made him less, not more, willing to pander. From Politico:
Allies have suggested that Obama convene a weekly breakfast meeting with congressional leaders and invite a small group of members to go to Camp David about once a month. That hasn't happened.
But aides also said that Obama was trying to do more, by inviting lawmakers to bill signing and replying personally to letters. He also started taking time to call lawmakers for a few minutes, all at the advice of his aides. Given the results of Tuesday's election, he would probably do well to keep that up.
Before it's here, it's on the Bloomberg Terminal.
LEARN MORE