The Clintons' Road Trip: 92 Stops in 54 Days
If you feel like the Clintons were everywhere this campaign cycle, you're probably right.
by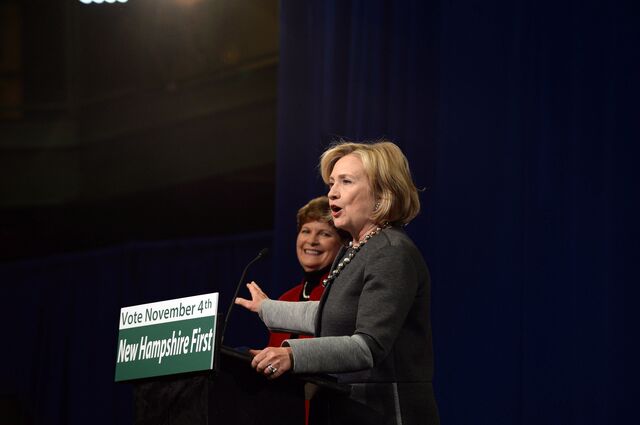 Hillary Clinton held 45 events in 54 days during the midterm elections, a busy schedule topped only by her husband.  
The former secretary of State hosted fundraisers in San Francisco, stopped at campaign offices in Georgia, cracked jokes about pot in Colorado, and, of course, took scores of selfies with voters from New Hampshire to Nevada. She was a popular campaigner for her ability to raise money and motivate Democratic voters. 
And it's the kind of schedule that is awfully good practice for a presidential campaign. Clinton's appearances helped to expand her network of supporters in presidential battleground states such as Colorado, Florida, Iowa, Nevada, and New Hampshire. Given that Clinton has been out of the political fray since leaving the State Department, the campaign speeches also gave her a chance to refine her message and log some practice sessions on the stump.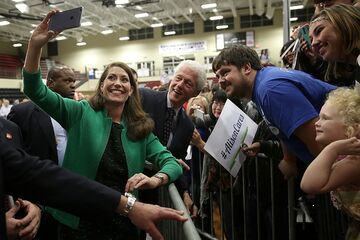 She certainly wasn't the only Clinton touring the country this fall. Bill Clinton made 47 stops over the same period, according to a list collected by The New York Times.  
Before it's here, it's on the Bloomberg Terminal.
LEARN MORE