Outside Money Leads to First $100M Senate Contests
No congressional race in history had ever reached the $100 million mark—until now.
undefined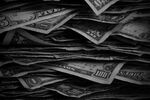 By Kenneth P. Doyle
Nov. 4 (BNA) — While Americans may be getting used to presidential campaigns costing hundreds of millions of dollars, no congressional race in history had ever reached the $100 million mark—until now.
As Election Day 2014 arrived Nov. 4, the midterm elections involved not one but two Senate races—in North Carolina and Colorado—costing $100 million, according to Federal Election Commission reports analyzed by the nonprofit watchdog Center for Responsive Politics.
The North Carolina race easily topped the $100 million mark while the Colorado race stood at $96.4 million, with more spending reports due to be filed.
By the time the last attack ad aired and the votes were being counted, the total price of this year's congressional elections, CRP estimated, was at least $3.67 billion, up only modestly from the $3.63 billion spent on the last midterm elections in 2010. More significant than the total price, however, was the concentration of money this year on a relatively small number of big-ticket races.
Huge amounts were laser-focused on fewer than a dozen key races destined to determine whether the Senate would remain under Democratic control or swing to the Republicans for the last two years of President Barack Obama's term in the White House. Even more significant: most of the money in these key races came from super political action committees and other outside groups not formally linked to the candidates themselves.
The biggest price tag this year was for the North Carolina Senate race between incumbent Democratic Sen. Kay Hagan and Republican challenger Thom Tillis. The cost already had reached $111 million by Nov. 3, according to figures on the CRP website, OpenSecrets.org.
The cost of the Colorado race between incumbent Democratic Sen. Mark Udall and his Republican challenger, Rep. Cory Gardner, stood at $96.4 million the day before the election, with more spending filings to come. Spending after Oct. 15 will be reported in post-election reports to the FEC.
A third key Senate race in Iowa between Democratic Rep. Bruce Braley and Republican Joni Ernst had run up a cost of just less than $80 million in pre-election reports, with the meter still running.
According to CRP figures, all three of the top Senate races this year, in terms of campaign spending, could exceed the previous record for the most expensive congressional race—$84 million for the 2012 Virginia Senate race between Democratic Sen. Tim Kaine and Republican former Sen. George Allen.
Outside Money Dominates
Another factor tying together the top three 2014 Senate races: campaign money spent by political party committees and outside groups has far exceeded the amounts raised and spent by the candidates' own campaign committees. 
For example, the total of $81 million in outside spending in the North Carolina Senate race is nearly three times the total of $30 million reported as spent by candidates Hagan and Tillis through Oct. 15. Similarly, in the Colorado and Iowa Senate races, outside spending was well over twice the candidates' total.
Though such a disproportionate share of outside campaign money hasn't been seen in any previous Senate race, according to CRP figures, outside spending has been growing significantly since the Supreme Court's 2010 ruling in Citizens United v. FEC. The court decision struck down decades-old restrictions on corporate and union spending in federal campaigns.
The dominant role of outside money was a foreseeable, perhaps intended result of that court decision, which held that the First Amendment protects unrestricted campaign spending.
In the 5-4 ruling, the majority of justices brushed aside concerns about the potential negative impact of increased campaign spending, declaring that independent expenditures, even in large amounts, couldn't corrupt candidates. Justice Anthony Kennedy's majority opinion also emphasized that, despite concerns about the influence of campaign money, the Constitution required the court to err on the side of more political speech and thus more campaign spending.
"The rule that political speech cannot be limited based on a speaker's wealth is a necessary consequence of the premise that the First Amendment generally prohibits the suppression of political speech based on the speaker's identity," Kennedy wrote.
Later in the opinion he added: "If elected officials succumb to improper influences from independent expenditures; if they surrender their best judgment; and if they put expediency before principle, then surely there is cause for concern. … The remedies enacted by law, however, must comply with the First Amendment; and it is our tradition and law that more speech, not less, is the governing rule."
Money Targets Senate Control
This year, there were nine Senate races in which outside spending exceeded candidate spending, according to a CRP pre-election analysis provided to Bloomberg BNA. The North Carolina, Colorado and Iowa races were among these, along with four others that ranked in the top 10 most expensive campaigns in the country this year: Arkansas, Alaska, New Hampshire and Michigan.
In only three of the top 10 costliest races—Georgia, Kentucky and Louisiana—did the candidates outspend outside groups.
Not surprisingly, the list of the 10 most expensive Senate races matched almost exactly the closest races listed as toss-ups in many polls before Election Day.
The two other Senate races where outside money dominated, besides the top 10 most expensive races, included an unexpectedly close race in Kansas. The traditionally Republican-dominated state saw a contested Republican primary and an unusual independent challenge by Greg Orman to incumbent Republican Sen. Pat Roberts. Another unusual Senate race was in Mississippi, which had a tough primary challenge to Republican incumbent Sen. Thad Cochran, and also saw more outside money spent overall in 2014 than candidate money.
The large number of Senate races this year with so much outside money is unprecedented, according to CRP figures. In 2012, there were six races in which outside groups outspent candidates. In 2010, the number was only two.
The top 10 Senate races in terms of outside spending accounted for a total of nearly $400 million, or roughly half of the total of nearly $800 million in total independent by super PACs, other outside groups and party committees.
Top House Race: $20 Million 
The number of House races dominated by outside money also has grown since 2010, though it leveled off this year, according to CRP. 
The number grew from 10 House races in 2010 to 26 in 2012. The number didn't grow in 2014, as much more attention was focused on key races impacting control of the Senate. But, the number of House races where outside money dominated didn't fall, either—it stayed at 26 this year.
The most expensive House race was between Rep. Ami Bera (D) and former Rep. Doug Ose (R) in California's 7th congressional district, according to CRP. 
CRP said that more than $20.6 million was spent in the Bera-Ose race, with outside spending dominating the races by more than 2-to-1. The candidates had spent about $6.2 million by Oct. 15, while outside groups spent $13.4 million.
The Sacramento-area congressional race followed the pattern of the tightest and most expensive Senate races; it attracted attention and money because it was rated as a toss-up in pre-election polls. Unlike the close Senate races, however, the Bera-Ose contest ultimately wasn't expected to affect control of the House, which has been held by the Republican majority since 2010.
Growing Share of Spending
Overall, campaign spending by outside groups not formally connected to candidates and parties still constitutes a minority share—about 13 percent—of the total price tag for this year's elections, according to CRP. But, it is a fast-growing category, up more than 66 percent from a total of $309 million in 2010 to nearly $500 million this year, according to CRP figures.
Another consequence of the growing influence of outside money: while outside spending is growing, the amount of money raised and spent by congressional candidates actually appeared to shrink this year, CRP's analysis found.
House candidates spent a total of more than $1 billion in the last midterm elections in 2010, but they will spend about $50 million less this year—an estimated $946 million, CRP estimated, noting that final candidate spending reports are due after the election. Meanwhile, Senate candidate spending dropped from $780 million in 2010 to an estimated $636 million this year.
The reason for this dynamic of rising outside money and stagnating candidate contributions is obvious: outside money is easier to raise in big chunks of hundreds of thousands or even millions of dollars. Outside groups were freed by the Citizens United ruling to raise unlimited amounts to influence elections, including previously banned money from corporations and unions.
Congressional candidates, on the other hand, must raise money in limited contributions of no more and $2,600 per election from individuals or $5,000 per year from regulated political action committees. Candidates and political parties also are barred from raising corporate or union money.
Candidate Funding Levels Off
The relative ease of raising more and more money for outside groups from big donors is a factor in the leveling-off of candidate funding, according to CRP, as well as an apparent decline in the number of individuals who actually give any money to candidates.
"Despite the overall cost of this election inching up, there are significantly fewer people donating to political organizations," the CRP analysis said.
The number of individual campaign donors giving $250 or more increased in every election year since CRP began measuring in 1990 through the 2010 midterms. But now, the overall number of donors seems to be shrinking—down to less than 700,000 individual contributors this year from a high point of more than 817,000 in 2010.
While the number of contributors is shrinking, most of the money funding outside groups comes from a much smaller universe of donors, led by wealthy individuals, corporations and unions able to provide money in amounts not previously seen in U.S. elections.
Steyer Gives More Than $70M
The top donor to outside groups this year is San Francisco financier Thomas Steyer, who has given $73.7 million to various groups, including his own super PAC, NextGen Climate Action. Steyer's contributions supporting Democrats approached the previous donor record set by Las Vegas Sands casino magnate Sheldon Adelson, who gave $97.8 million in 2012 to support Republicans.
Reports filed by outside groups with the FEC showed that a handful of major groups aligned with Democrats or Republicans were dominating most of the key races. These included the super PAC Senate Majority Fund on the Democratic side, which is among the top supporters of Democrats in eight of the 10 of the most expensive Senate races.
The Senate Majority PAC, which has links to Senate Majority Leader Harry Reid (D-Nev.), provided nearly $50 million in support for Senate Democratic campaigns through mid-October. According to FEC reports filed through mid-October, it received much of its funding from just three wealthy individuals—Steyer, Fred Eychaner, head of Newsweb Corp., and former New York City Mayor Michael R. Bloomberg, the founder and majority owner of Bloomberg BNA parent Bloomberg LP.
Non-Disclosing Groups Back Republicans
On the Republican side, support has come from a wider variety of groups, led by the nonprofit group Crossroads GPS and its companion super PAC American Crossroads, and by the U.S. Chamber of Commerce.
Donors to these groups are much harder, if not impossible, to track because Crossroads GPS and the Chamber claim exemptions from the FEC's disclosure rules for PACs. They are organized as nonprofits under Section 501(c) of the tax code.
The CRP analysis found that spending by all outside groups largely has evened out this year between groups favoring Republicans and those favoring Democrats. In 2010 and 2012, overall outside money heavily favored Republican candidates.
But, there is still a wide disparity for groups that don't disclose donors. These organizations, like Crossroads GPS and the Chamber, provide support for Republicans far more than for Democrats.
Unlike in previous campaigns, overall spending by outside groups was split roughly evenly this year between Democrats and Republicans, with more than $300 million being spent to support each side. However, the disparity in spending by groups not disclosing donors was striking, with more than $110 million going to favor Republicans and about $30 million aiding Democrats.
The Crossroads groups, which were founded by Republican strategist Karl Rove, have provided a total of more than $47 million to support Republican congressional candidates. The Chamber, the nation's premier business lobby, has provided more than $35 million. The Crossroads groups and the Chamber have been top spenders supporting Republican candidates in nearly all of the top 10 most expensive Senate races.
Koch Groups Report Some Spending
Another major source of support for Republicans has come from groups linked to a network of conservative donors associated with the billionaire brothers Charles and David Koch, who head Koch Industries Inc. In a variation from patterns seen in previous elections, some groups linked to the so-called Koch network have begun disclosing some of the donors financing their campaign activity in 2014.
This was different than in 2012, when a nonprofit organization called Freedom Partners Chamber of Commerce provided more than $200 million to other groups sponsoring political ads in that year's elections, according to tax records, but provided no information about its donors.
This year, Freedom Partners set up a super PAC, Freedom Partners Action Fund, which has reported contributions and spending totaling more than $20 million.
Late Spending by 501(c)(4)s
Prior to the fall campaign, the 501(c) group, Freedom Partners Chamber of Commerce, had sponsored "issue ads" discussing candidates in key Senate races but reported none of this spending to the FEC. 
This was similar to the pattern of another key group related to the Koch network, Americans for Prosperity (AFP), a Section 501(c)(4) organization that doesn't disclose its donors. The conservative nonprofit sponsored more than $16 million worth of TV issue ads in states with key congressional and state races prior to September, according to a report from the nonprofit Wesleyan Media Project, an organization monitoring political advertising, which is housed at Wesleyan University in Connecticut.
At the beginning of September, AFP switched its political activities to Internet ads, bus tours and other actions, for which it isn't required to report spending to the FEC.
The change in AFP's tactics came as sponsors paying for political ads on television and radio faced greater disclosure requirements for "electioneering communications" under FEC rules during a pre-election period beginning in early September. So far in 2014, AFP has reported a total of nearly $5 million in independent expenditures and electioneering communications to the FEC—down from nearly $37 million in such spending reported in 2012.
Other conservative nonprofits active in 2012 reported little or no campaign spending for much of this year, but their spending ticked up late in the campaign season.
For example, the 501(c)(4) group American Action Network reported almost $9 million in independent expenditures, nearly all of it for spending in October to support Republicans in House races nationwide. Late support for Republicans in congressional races also was reported by another 501(c)(4) group, American Future Fund, which reported more than $3 million in independent expenditures, all in the final month before the elections.
To contact the reporter on this story: Kenneth P. Doyle in Washington at kdoyle@bna.com
To contact the editor responsible for this story: Heather Rothman at hrothman@bna.com
Before it's here, it's on the Bloomberg Terminal.
LEARN MORE