The GOP's Immigration Two-Step
The battle of the post-election reform 'plans.'
by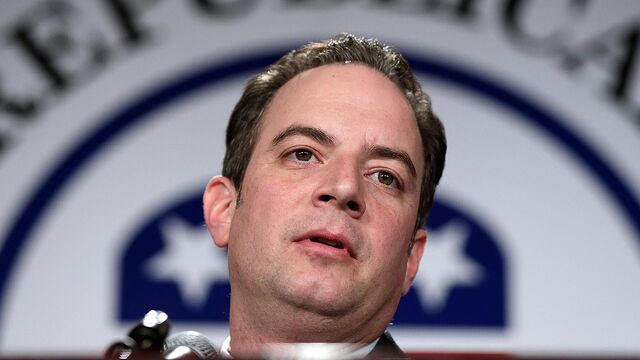 On Sunday morning, Mitt Romney appeared on Fox News Sunday to chill the non-alcoholic champagne. The GOP was going to do well; more than that, it was going to fulfill the promise of its forgotten 2013 "rebuilding" plan. Romney was confident that a new majority would pass an immigration reform bill.
"You're going to see a provision first of all to secure the border, second of all, to deal with those who have come here illegally and, third, to make sure our immigration policies are open and transparent to many people who do want to come here illegally,"  Romney said. "That's going to happen. You're going to [see] a bill actually reach the desk of the president, if we finally have someone besides Harry Reid sitting in the Senate."
At around the same time, Romney's protege Scott Brown was talking to Matt Boyle, the Breitbart News reporter embedded in New Hampshire. Brown was echoing the sentiments of a new Ending Spending TV ad, and the argument he'd made in the candidates' final debate. If elected to the Senate, he would join Republicans in cutting off funding for any executive orders that legalized immigrants now in the country.
"As soon as we take over the Senate, we'll have the ability to—the only chance to—stop it," Brown said. "We'll make sure that we don't have 11 million people taking jobs away from New Hampshire and the rest of the country."
These were two pitches, to two audiences–call them the Green Room track and the Main Street track. A Republican talks about reform in Washington, or in donor meetings. When actual voters are listening, he talks about stopping Obama's amnesty. Reince Preibus has executed this two-step with real flair, telling reporters both that "there's a general agreement that we need to have serious immigration reform," and that a Republican Congress will jam the gears before Obama can execute anything like DACA-plus. "We will do everything we can to make sure it doesn't happen," Priebus said last week. "Defunding, going to court, injunction."
Going to court! That might offer a clue as to how seriously to take all this. It was way back in June that House Republicans first raised the possibility of filing a lawsuit against the administration because (according to John Boehner's spokesman, Michael Steel) "the president has a clear record of ignoring the American people's elected representatives and exceeding his constitutional authority." The lawsuit has not yet been filed, joining ... well, joining "comprehensive immigration reform" as an any-day-now priority that was promoted when the media was paying attention. Republicans are currently benefiting from Latino disquiet over the administration's punt on executive action, telling voters that they will move the earth and sea to stop the president before he declares amnesty, and telling the smart set that of course it will pivot from denouncing amnesty to performing it sometime in 2015.
Before it's here, it's on the Bloomberg Terminal.
LEARN MORE