Southern GOP Rivals Criticize Chris Christie for 'Bully Demeanor'
The New Jersey governor is criticized by two Southern competitors for his lack of civility.
by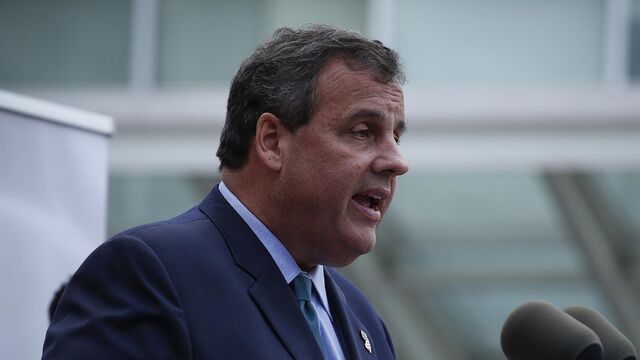 This story contains corrected material, published Nov. 3, 2014.
If there's one thing New Jersey Governor Chris Christie is not, it is a Southern gentleman. Two of Christie's prospective rivals for the 2016 GOP presidential nomination—Louisiana Governor Bobby Jindal and Kentucky Senator Rand Paul—have been making that point over the past few days. 
Last week, Christie engaged yet another heckler, telling a vocal protester at an event commemorating the second anniversary of Hurricane Sandy to "sit down and shut up."
Paul, who has had an ongoing war of words of his own with Christie, knocked the governor's "bully demeanor" on Sunday.
"I think this sort of bully demeanor may go over well in certain places," Paul said on CBS's "Face the Nation," adding, "I grew up in the South, and we are 'yes, ma'am' and 'no, sir' and a little bit more polite."
Though Paul acknowledged that Christie's directness is perceived by many to be a key political strength, he also drew a line. 
"You know what, when he stands up and says things boldly that's kind of good—he's not taking any flak. But there can be too much of that, too," Paul said, adding, "I think there is a resurgence of people who want a little more civility and discourse."
Paul's comments echoed those made by Jindal, another Southern contender.
"Look, here in the South we do things maybe a little differently," Jindal told Fox News' Neil Cavuto on Friday. 
"Chris can explain his own words," Jindal continued. "I did say after the last presidential election, if we want voters to like us, we have to like them first." 
While Christie's brashness often plays well in the Northeast, where directness can be praised as a virtue, it is clearly seen as a potential liability to the governor's national aspirations. That's one reason why Jindal, Paul, and some Democrats have honed in on Christie's demeanor as an issue, as an ad released Thursday by American Bridge demonstrates. 
CORRECTION: An earlier version of this story incorrectly attributed a pull quote from Senator Rand Paul to Governor Chris Christie.
(Corrects attribution of pull quote to Senator Rand Paul.)
Before it's here, it's on the Bloomberg Terminal.
LEARN MORE