The Most Reluctant, Last-Minute Endorsement of 2014 Is Here
Milton Wolf, the Kansas Tea Party challenger, musters up an endorsement for Republican Pat Roberts. Barely.
by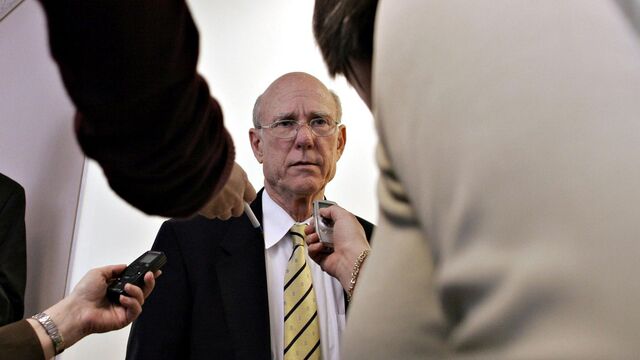 Milton Wolf, the Tea Party candidate who challenged Senator Pat Roberts in Kansas last summer, has finally endorsed his primary rival.
In a less-than-glowing Facebook post on Thursday, Wolf urged his supporters to back Roberts to give Republicans a shot at winning control of the Senate.
"Whatever your opinion of Roberts, his re-election to the United States Senate may be the deciding factor," wrote Wolf. "I urge all Kansas to set aside our differences and vote Republican."
Locked in a tight race with independent Greg Orman, Roberts has wooed Tea Party organizations in an effort to unify the Republican party behind his candidacy. The surprisingly competitive race has complicated the midterm map for Republicans, who counted on an easy (and cheap) victory in Kansas and now find themselves spending time and money on a ruby red state.
Wolf's silence made him a notable hold-out, even as high-profile Tea Party figures, including Texas Senator Ted Cruz and former Alaska Governor Sarah Palin, came to the state to campaign for Roberts.
The endorsement reflected Wolf's continued reservations about Roberts. "Be assured that if Pat Roberts is to be re-elected, I will do everything in my power to hold his feet to the fire," he wrote.
But even a back-handed compliment is good news for Roberts and Republicans. To win in Kansas, he'll need all the support he can get -- including the votes of Wolf's small but loyal band of followers. 
Before it's here, it's on the Bloomberg Terminal.
LEARN MORE