Ad Watch: Wars on Women and Plutocrats
In close races, Democrats are closing with their most reliable scare tactics.
by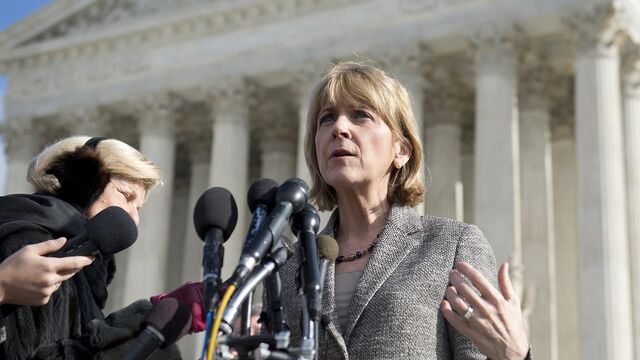 BOSTON—The "nice" thing about this city, come election time, is that it exists in a vector of endless campaign spots. The Boston market dips into most of New England's population centers, as anyone who's had to campaign in New Hampshire can tell you. On a typical October 2014 commercial break, you'll see spots for Massachusetts's statewide races, the race to replace scandal-plagued Representative John Tierney, the U.S. Senate race in New Hampshire, and the race for governor in Connecticut. A theme emerges, as best seen in this hit on Republican Massachusetts gubernatorial candidate Charlie Baker.
In another spot, faltering Democrat Martha Coakley tells voters all about her battles against Wall Street. More striking: The "not on our side" theme appears in ads that hit Connecticut's Republican gubernatorial candidate Tom Foley (he paid very little in taxes) and New Hampshire's Senate arriviste/candidate Scott Brown (he invested in companies that outsourced). This is not a Democrats-only theme; Republican ads against Democrat Seth Moulton, who's running for the Tierney seat, attack him for Wall Street money and investments in companies that created jobs elsewhere.
Not on the air as much, not anymore, are ads accusing Republican candidates of wanting to restrict birth control and abortion. I've found those arguments in direct mail, instead. In Wisconsin, national NARAL and local progressive women's groups sent out truckloads of mailers that looked like this: A frowning Scott Walker being confronted with his support for mandatory ultrasounds.
The common thread: None of these races are being swept by the Democrats. In New Hampshire, Democrats are confident that Jeanne Shaheen will defeat Scott Brown; he's never gotten his own favorable ratings above water in his adopted state. But the governors' races in Massachusetts and Connecticut are slogs, and few polls have shown Walker actually losing re-election. George Will, reporting from Georgia, is upset that Democrats are having such success there in attacking the GOP Senate nominee's business career. But this is a theme everywhere, to mixed results.
Before it's here, it's on the Bloomberg Terminal.
LEARN MORE